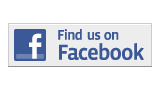 ---
Briefing
Mayte Pino Appointed Testing Director At MDC-West
By Lilianne Hernandez
liliann.hernandez001@mymdc.net
Miami Dade College's MDC-West has appointed Mayte Pino as its new testing director.
Pino received her bachelor's degree in secondary education with an emphasis in mathematics and computer science. She is currently working on her master's degree in science, focusing on leadership.
She has worked at Miami Dade College for more than a decade. Pino began as a part-time program assistant at the School of Community Education in 2002 and was later promoted to staff associate senior for student services in 2007.
"The transition has been very smooth," Pino said, "given that [I have] had the experience of working in a big testing center in a huge campus."
As testing director, one of her goals is to increase testing services offered at MDC-West.
More Briefing Articles
---