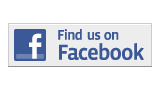 ---
Briefing
Miami Herald Staff Writer Speaks at MDC
By Patricia Suiter
Patricia.Suiter001@mymdc.net
Andrea Torres, a reporter and online producer for the Miami Herald Media Company, will be speaking at the North Campus, 11380 N.W. 27 Ave.,  on Monday Oct. 1 at noon in Room 2151.
Since her breast cancer diagnosis in August, she has been chronicling her experiences in a column for Tuesday's Tropical Life health section.
Her work has also appeared in The Palm Beach Post, Sun Sentinel, The Bradenton Herald, Merced Sun-Star, Art News Magazine, CBS4, MSNBC, NTN-24's La Mañana, and WLRN public radio.
For more information contact David Merves 305-237-8192.
More Briefing Articles
---