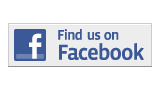 ---
Briefing
'Put It Down' Campaign Launched At MDC
By Matias Ocner
matias.ocner001@mymdc.net
The Florida Department of Transportation has launched the "Put it Down" campaign on Sept. 9. The program aims to raise awareness on the consequences students face when using their cellphones and other distractions while driving.
"The message is simple, put the phone down" said Carlos Sarmiento, the DOT's Community Traffic Safety Program Coordinator, and Miami Dade College alumni.
The "Put It Down" campaign will be hosting one to two outreach events weekly throughout all eight MDC campuses from September until October.
In 2010, there were 3000 deaths and 400,000 injuries related to distracted driving.
Sarmiento hopes the campaign will encourage Florida to prohibit the use of cellphones while driving.
More Briefing Articles
---