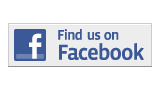 ---
Briefing
Trend Setters Organization Opens at North Campus
By Rachelle Roca
rachelle.roca001@mymdc.net
The Trend Setters organization at the North Campus is helping students obtain job training skills such as preparing for that first  job interview, becoming  familiar with career networking, and how to create a resume.
The organization is open to students currently enrolled at Miami Dade College. Applications can be picked up at the North Campus Advisement and Career Services office located at 11380 NW 27th Ave., Room 1104.
"We are the trend setters," said Vice President, Felipe Arriola. "We're the club that brings a professional phase to the student body and get them into the world with the skills that employers look for."
For more information call Advisement and Career Services at North Campus at (303) 237- 1425.
More Briefing Articles
---