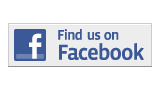 ---
Briefing
UF Partners With MDC on Distance-Ed Program
By Javier Lira
javier.lira001@mymdc.net
Miami Dade College is now offering a bachelor's degree in microbiology from the University of Florida.
The program is part of the National Science Foundation's STEM (science, technology, engineering and math graduates) program, which awarded UF and MDC a $1.7 million grant last month.
The grant allows for new additions, such as scholarships for graduate studies, peer-to-peer tutoring and undergraduate research experience.
Students who wish to join must have a minimum 2.5 GPA in core math and science classes and an associate in arts degree from Miami Dade College.
Classes will be taken online, while lab work will be done at MDC's North Campus in the Science Complex.
For more information please contact Eric Triplett at (352) 392 -1906 or ewt@ufl.edu or Heather Belmont (305) 237-1757  or hbelmont@mdc.edu
More Briefing Articles
---