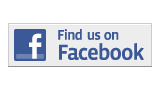 ---
Forum
A Long Way To Vote
By Kevin Artiga
kevin.artiga001@mymdc.net
When the Voting Rights Act of 1965 was signed into law, it was seen as a civil rights milestone.
The act ruled that states could not enforce any prerequisite to voting or deny the right of U.S. citizens to vote on account of race or color.
Yet almost 50 years later we continue to have oppression issues.
In a strong effort to drive away minorities, the Republican Party has introduced legislation requiring citizens to show photo ID in order to vote.
Here's the problem: 11 percent of American citizens do not possess a government-issued photo ID—that's more than 21 million citizens.
Many of these citizens are too poor to afford an ID. They are also minorities that subsequently tend to vote Democrat.
This effort to disenfranchise the poor has been exclusively led by Republicans.
The GOP has enacted several types of voter suppression laws in 17 states and the research against these laws are growing.
A study from the University of Chicago found that 700,000 minority voters under the age of 30 would be disenfranchised in the presidential election due to voter ID laws.
Florida eliminated early voting on the last Sunday before Election Day after statistical evidence shows that a high number of African-Americans vote on Sundays.
At the Republican National Convention, Gov. Nikki Haley said, "..If you have to show a picture ID to buy Sudafed … then you should have to show a picture ID to protect one of the most valuable, most central, most sacred rights we are blessed with in America—the right to vote."
Republicans stood in pride to applaud these words.
But Haley is wrong as well as the rest of Republicans.
It is always wrong to put a price on voting.
It is always wrong to suppress anyone from the most important form of expression in a democracy: the right to vote.
More Forum Articles
---