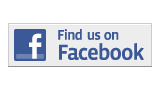 ---
Forum
Pity The Pit Bulls
By Alyssa Alvarez
alyssa.alvarez002@mymdc.net
Last month, Miami-Dade County voters chose not to repeal the pit bull ban that has been in place for 23 years.
I'm a big supporter of repealing the ban and was flat out outraged when I heard that only one third of our county's residents voted last month to repeal the Breed Specific Legislation.
The majority of voters still believe pit bulls are a violent, vicious breed that attack people, but that is usually because their owners train them for dog fights.
Many other breeds attack humans all the time.
I own two large dogs myself and have friends who own this allegedly aggressive breed and they all play together often.
It is blatant ignorance to believe that there is such a thing as an entire breed of dogs that are born aggressive.
The term pit bull refers to the American Pit Bull Terrier, Staffordshire Bull Terrier,and American Staffordshire Terrier.
Like other large breeds, they were historically used by English immigrants to help with work on their farms in the 1800's.
They were not bred by criminals just to fight; they were bred to work and are very hardy, muscular and loyal dogs.
A veterinarian once told me, "I'm more worried about being bitten by chihuahuas than pit bulls".
People need to be better educated about dog behavior and understand that dogs don't discriminate with size when it comes to defending their perceived territory.
Though it is possible that the animal was illegally trained to fight, more often than not, when little dogs are bitten or killed by a larger dog breed it's because the little dog made the other dog feel threatened by either vocal means or body language.
All dogs respond in a natural defensive manner when threatened and will not stop their defense until the aggressor submits.
An article published in the Journal of the American Veterinary Medical Association states, "A dog's tendency to bite depends on at least five interacting factors: heredity, early experience, later socialization and training, health (medical and behavioral), and victim behavior."
As a community we are discriminating against a beautiful and loyal breed to the point of banishment and euthanasia.
Shelters put them down if owners don't claim and move them solely based on the false image given to them by criminals and the ignorant people who believe them.
People should educate themselves on this subject and help stop the stigma of so-called aggressive breeds. Give pit bulls a chance.
More Forum Articles
---