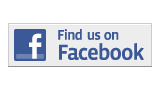 ---
Forum
Student Loan Rates Extension Adding To Our Already Burdensome National Deficit
By Karina Castrillo
Karina.Castrillo003@mymdc.net
Millions of students across the country were able to breathe a sigh of relief when Congress approved the Student Loan Rate Extension on June 29.
Approved just two days shy of the expiration of a temporary bill, the new bill maintains subsidized Stafford loan rates for undergraduate students at an interest rate of 3.4 percent for another year.
Without the extension, 7.5 million college students would have seen their loan rate double to 6.4 percent on July 1, when the prior extension was set to expire, burying millions of already indebted students in a deepening hole of high interest.
Why was there so much deliberation to make a decision that would benefit students? The extension will cost an estimated $6 billion, and the bill itself was tied to a $100 billion Transportation Bill.
It sounds like the bill will help you get out of an excess of loan debt, but it's adding excess debt in different places instead.
The government can't afford free services.
Taxpayers will pay for the $5.8 billion bill, adding more to the insurmountable deficit our limited vision can barely picture.
At the moment, the low rate extension places a soft pillow on the current problem, but the dilemma will be there when the extension expires again.
Regardless, most are pleased to hear that their loans won't have to cost them $1,000 more than they're already obliged to pay because no low income student working three jobs, paying high gas prices, and juggling school will be able to pay an interest rate of 6.4 percent when they're barely surviving the 3.4 percent they're currently yoked to.
It seems Congress listened to at least one plea that came from the Occupy Wall Street movement.
Student marchers can happily cross that petition off their picket signs. But as comfortable as the freezing of these loan rates makes students feel, we are still very much in debt.
More Forum Articles
---