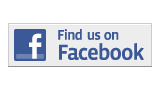 ---
News
Deaf Professor Breaks The Barriers Of Sound
By Karla Barrios
maria.barrios011@mymdc.net
Jose Granda: Deaf Professor Breaks Barriers of Sound from The Reporter on Vimeo.
For Jose Granda hands speak louder than words.

In a classroom in building 1 at the North Campus, Granda leads his students through a session on the best way to express the word "must" in sign language.

"Don't simply sign the word" Granda, a sign language professor, signals to his students. "Emphasize it."  

Amused, students follow his hands and expressions, not daring to turn away from what is happening at the center of the classroom.  

Granda has been passionately teaching American Sign Language students at Miami Dade College for 21 years. He  is scheduled to release a  set of educational DVD's for ASL students in the Spring of 2013   

"I am deaf and proud," Granda signs. "Students say that I am strict but it is the best way for them to learn the language."

Granda was born hearing but suffered a head injury as an infant when he accidentally fell out of his crib.

As a child he attended a school in Florida , but later moved to New York for five years to attend a school for deaf students. He later graduated from the Florida School for the Deaf and Blind in St. Augustine, Fla. and later graduated from Gallaudet University in Washington D.C., a school  that specializes in the development of deaf, and hard of hearing students.

Granda, whose  mother, brother and sister all learned sign language, has experienced firsthand the frustrations of growing up in a "hearing world."

"It is a little frustrating but I learned the right approach," he said.

Throughout his career Granda has taught at MDC—as well as other institutions around the state—leading presentations alongside deaf performer Trix Bruce, releasing five instructional DVD's and two VHS tapes.

"I particularly like his video about countries, states, and cities, " said ASL professor and interpreter Melissa Martin. "I use this video in class along with his ABC Stories."

His videos are all for learning purposes and can be purchased by phone.

"He's a role model for the deaf," said ASL lab assistant Nadine Fordham. "It shows that they can be successful in anything they want."

Adais Llerena, who drives on Wednesdays and Fridays from West Palm Beach to the North Campus for two hours to take Granda's  ASL conversation skills class, called him "the best teacher to have."

"He is so knowledgeable about the language,"   Llerena said. "He is like an encyclopedia. He has so much experience and he's been all over the world."

Granda is commonly known as the "Grandfather of ASL" in the Deaf community.

He has worked on a national level providing workshops for interpreters, consulting services for interpreter training programs, and a variety of projects by deaf films producers. He also volunteers as "Deaf Santa" during Christmas.

"He is an inspiration to any young person, hearing or deaf, to continue practicing and improving whatever your career goals may be" Martin said.

More News Articles
---