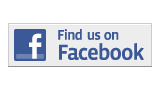 ---
News
Digital Photography Class Starts at Kendall Campus
By Gregory Castillo
Gregory.Castillo001@mymdc.net
For the first time at Miami Dade College, digital photography is being offered as a credit course.
The College has previously offered digital photography courses as non-credit through the continuing education program.
Associate professor of photography Tony Chirinos will teach the new advanced four credit course—PGY2800—at Kendall Campus. The class will be part of the art & art education major.
"This is not a photoshop class; this is a photography class in a digital format, using a digital camera and a digital lab," Chirinos said. "Students will take from this how to use the format to make art, it's similar to the difference between black and white and color, they're adding to their creation repertoire."
More than $7,500 in equipment was purchased in preparation for the class including state-of-the-art printers, scanners, and  ink. Students must provide their own digital SLR cameras with a minimum of 12 megapixels to take full advantage of high quality printing.
Aside from printing and photographing, students will learn how to process images in a digital workflow and organize their work for future portfolio presentations.
The project took two years of work before it was approved. It is the brainchild of Chirinos and Kendall Campus Chair of Arts & Philosophy John Adkins.
Adkins, an eight year veteran of the College is content with the course, but knows there is still more development to be done.
"It's good; the work that we did will pay off. We still have more to do, we're refining," Adkins said. "We only have one course, it's still in a piloting process. We're trying to keep our expenses within reason."
Alexis Ruiseco, 21, an Art & Art Education major is hoping the class can make him as comfortable with the digital medium as he already is with film.
"I have a lot to learn, there are a lot of skills like controlling my lighting and printing that I haven't picked up yet," said Ruiseco who has been shooting film for two and a half years. "I'm not comfortable yet with digital as I am with film and I feel I'll learn to be [with the digital medium] in this class."
For more information, contact professor Tony Chirinos at 305-237-2209.
More News Articles
---