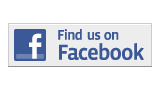 ---
News
Hundreds Invade Wolfson Campus To Promote Importance of Voting in November election
By Karina Castrillo
Karina.Castrillo003@mymdc.net
Daniel Balarezo, a former Marine who served in the war in Iraq, realized the importance of democracy after watching Iraqi civilians line up to cast their vote after 24 years of not being able to.
Balarezo gave his touching testimony to hundreds of Miami Dade College students during a rally—Making Democracy Count— held at the Wolfson Campus aimed at highlighting the importance of voting. 
"You have a great power. You hold the power to shape your future," said Balarezo, who  currently serves as Wolfson Campus Phi Theta Kappa president. "You have a voice. Stand up and I guarantee you will be heard."
Waving pom poms, miniature American flags and arriving in red double-decker buses students from all eight MDC campuses made sure to make their voices heard on the floor of the Kyriakides Plaza at Wolfson Campus.
Stilt walkers dressed as Uncle Sam and Lady Liberty took photographs with students and the Visual Artist Student Organization painted patriotic stars on smiling faces. Students took to the floor to, breakdancing to music provided by DJ Tony the Hitman.
Food trucks served up warm pico de gallo topped over fried plantains, jerk brisket sandwiches and chocolate ice cream popsicles.
"It's a fun way to bring awareness to voting," said Adrianne Derozin a drama major at the Wolfson Campus.
TurboVote, an Internet voting site where students can register to vote and get notifications about the election, was made available on laptops throughout the rally.
"It was very easy and simple to navigate through," said Andrea Mendez a criminal law major at Homestead Campus who registered through the site.
Organizations such as Students Working for Equal Rights and the Institute of Civic Engagement and Democracy also had informational booths lined up along the plaza.
"We hope to increase student awareness on the importance of voting and having their voices heard and increase voter registration," said Lourdes Perez, the dean of students at InterAmerican Campus, who helped spearhead the event.
During the rally MDC President Eduardo Padrón, encouraged students to get involved and told them that the upcoming Presidential election was the most important election of their lifetime.
"I want each of you to register at least five voters,"  Padrón said.    
Wolfson Campus President Madeline Pumariega believes the rally was effective.
 "I think when you can fill the plaza with probably over 1,000 young people focused on the rally to vote and they register to vote," Pumariega said, " that makes for an incredible success."
Staff Writer Xavier Moreno contributed to this reporter.
More News Articles
---