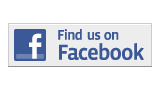 ---
News
MDC Runs DNC
By Amanda Rodriguez (amanda.rodriguez020@mymdc.net), Mark Pulaski (Mark.pulaski001@mymdc.net)
It was an education no classroom can teach.
Standing before millions of television viewers — not to mention thousands of live convention attendees — two Miami Dade College students channeled the confidence of seasoned politicians in delivering poignant messages at the Democratic National Convention. 
The DNC was held in Charlotte, N.C. Sept. 4 through 6.
Johanny Adames, a 21-year-old Kendall Campus student who became a U.S. citizen on Feb. 29,  wore an elegant royal blue, sleeveless dress, and spoke about the importance of Pell Grants on Sept. 5.
"President Obama knows that education is how kids like me can follow a path of opportunity and work their way into the middle class," Adames said before thousands of onlookers. "He fought to expand pell grants so 10 million Americans can have that  opportunity — even better, he doubled the size of Pell Grants so that someone like me can afford tuition and pay for books too. When you're trying to pay for college, every dollar makes a difference."
Angie Flores, 19, who serves as the student government association vice president at North Campus, wore a dark blazer, a purple dress shirt and an engaging smile, while introducing Second Lady Jill Biden on Sept. 6.
"The statistics say that I shouldn't be here, that the most someone like me should hope for is to get by, not get ahead," Flores said during her speech. "But I'm not a statistic. I'm a woman with a bright future."
In preparation for the big day, Adames, who is a journalism major, woke up at 6 a.m. met with a team that included a speech writer, a speech tracker, a speech coach, and a body language coach.
While attending the convention, Adames met House Minority Leader Nancy Pelosi, Secretary of Education Arne Duncan, and Caroline Kennedy, among others.
"While I was there, I felt as if my daughter was standing up for everyone at the college," said Adames' mother, Alba Moran. "As a mother and a Hispanic I felt like I was doing a service to society, not just my daughter."
Since her appearance on national television, Adames has been deluged with new Facebook friend requests and Twitter followers.
" I'm very humbled by the fact that people who have never seen me before are sending good wishes and blessings to me," Adames said.
Adames, who was born in the Dominican Republic but raised in Miami, plans on finishing her associate in arts degree from MDC this fall. She hopes to transfer to the University of Florida in the Spring of 2013 to study journalism and possibly seek a dual major in political science.
"I learned a lot from this experience," Adames said.
Flores, a social work major, got the opportunity to introduce Jill Biden at the DNC after leaving an impression when she originally introduced her at the Aspen Institute this past December.
"Nothing – and I mean absolutely nothing – gives me more pride and gratification than witnessing the success of our students,"  MDC President, Eduardo J. Padrón said. "To receive the news that Angie was selected to speak, and then delivering the news to Angie are moments that I will always remember."
Moments before introducing Jill Biden, Flores, who has a Dominican mother and Nicaraguan father, was nervous. Jill Biden quickly offered words of comfort.
"She told me, 'Don't worry you're going to do great'," Flores said. "'This crowd is warm, and they are here for you. They are here to support you, and they don't want to see you fail.'"
As Flores spoke, Evelyn Rodriguez, the director of student life at the North Campus felt like a proud parent, as tears of joy streamed down her face.
"Angie is one of those students you want to multiply because she is always there to serve," Rodriguez said. "I hope she follows her heart and takes all the opportunities life gives her, reflecting on the past but living for the future. I know she will do tremendous things in this world."
One of those opportunities might be coming soon. According to Flores, Vice President Joe Biden offered her an opportunity to work at the White House after she completes her degree in social work.
"I'm extremely grateful for the opportunity that I have been given," Flores said. "I look forward to what's coming in the future."
Karla Barrios contributed to this report.
More News Articles
---