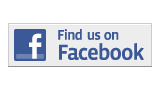 ---
News
Two MDC Student Groups Win Grant To Promote Civic Engagement
By Maria Moscoso
maria.moscoso004@mymdc.net
Student-led teams from the North and West Campuses won part of a $25,000 grant to promote civic engagement at the Millennial Civic Engagement Summit.
More than 50 proposals from California, Florida,  Michigan, North Carolina and Pennsylvania were submitted online prior to the summit held in Charlotte, North Carolina, which ran from Aug. 24 through 26.
The top five project ideas won a share of a $25,000 grant and a year of expert support from mobilize.org to implement the projects they created on campus, in communities, or online.
"The proposed initiatives will engage not only the students that are leading these projects, but also the student body and the community,"  said Harold Alexander Silva, director of the center for community involvement at the North and West Campuses.
The North Campus team was led  by Helen Roldan and Yannel Celestrin. They  proposed Service and Youth (SAY) , an idea to incorporate service learning related to the social sciences into the high school curriculum.
The West Campus team, "Know Your Vote,"  included Maricruz Saravia and Shadille Estepan. "Know Your Vote" will provide Miami-Dade County residents information on voter registration and eligibility.
Mobilize.org, a national, all-partisan non-profit organization held the summit to empower and encourage students to create and implement solutions to social problems.
Ideas were judged on potential social impact, creativity and innovation, sustainability, and the use of new and social media. Award amounts were determined based on budgetary needs, with the average award being  $5,000.
"The goal of Mobilize.org is to invest Millennial leaders to become problem solvers and changemakers on their campuses, in their communities and online," said Amber Cruz, director of programs at mobilize.org.
More News Articles
---