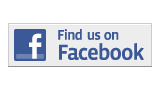 ---
Sports
Kayla Dowdell Out For Year With Injury
By Jonathan Perez
jonathan.perez019@mymdc.net
The Miami Dade College Lady Sharks will have to continue this season without Kayla Dowdell.
The sophomore outside hitter injured her left knee during a scrimmage against Barry University on Aug. 28.
Dowdell said she felt pain in her knee when she landed after an attack. She underwent a MRI and on Sept. 4 and doctors initially told her they believed she injured her ACL. But a week later during a follow up exam, doctors told her she tore ACL, partially bruised her meniscus and bruised her bone.
"I'm heartbroken," Dowdell said.
Head volleyball coach Origenes Benoit said Dowdell will have surgery on Sept. 26 to repair the damage to her left knee.
The Lady Sharks will have to find another  way to play without the talent and experience that Dowdell brought to the team.
"We started the lineup without her, but someone is going to have to step up and do her job," Benoit said.
Award Winner
Outside hitter Wendy Romero is one of those players who has stepped up. Romero was named Florida College System Activities Association offensive player of the week of Sept. 2-8.
During that time, she totaled 78 kills, 12 aces, seven blocks and 39 digs.
"[Romero] is a good blocker and spiker, and in those two categories [kills and blocks] is ranked number one on the team," Benoit said.
Dropping In Polls
The Lady Sharks have an overall record of  5-3 and are 4-0 in conference play. In the beginning of the season, they were ranked ninth in the national poll, but have slipped to 10th place as of Sept. 21.
"Sometimes it takes time to get to know each other, but this is a team with great potential, and we will win states and go to nationals and do better than last year," Benoit said.
Benoit said he is confident in his players and believes they are a different team since losing nationals last year.
He said that his players are able to perform different tasks and have the experience needed in order to be successful this year.
"If we play together as a team, we will be better. We have a good group of individuals we can place around the court and do multiple things," Benoit said.
More Sports Articles
---