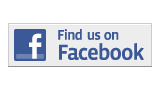 ---
Sports
MDC Launches New Cheer And Dance Program
By Kenny Morrison
kenneggi.morrison001@mymdc.net
There might be some more electricity at athletic events with the creation of a new cheer and dance program.
The coed club named Shark Spirit was first started by Sean Micheal Suarez, a Kendall Campus student, when he felt the College could use a spirit program.
"I felt Miami Dade College needed a spirit program because every college has one, and Miami Dade College has outstanding athletic programs and no one to show them school spirit, and support. As a the spirit program we bring the college feel to every game and college event."
Suarez then took to social media to promote his new-found idea.
"I went on Facebook, Twitter, and put up flyers for cheer and dance [to get the word  out]," said Suarez, president of Shark Spirit.
Suarez's effort worked out as 32 men and women made the team during a tryout on Aug. 11 at Kendall Campus. 
Among the participants who made the team was Catitlin Dellanico, who found out about tryouts one day when she saw a Shark Spirit flyer at Kendall Campus.
"I love this team it is a real college team," said Dellanico, a cheerleader on Shark Spirit.
Shark Spirit coach Racquel Parker, a Miami Dade College alumnus, will be leading the coed club. Parker said the cheerleader and dance club will be performing at men and women's basketball home games and will be making appearances at Wolfson and Kendall Campuses during Rush Week.
Shark Spirit is still accepting walk-ons. Raquel Parker at (305) 336-4097 or email at mdcspirit@gmail.com.
More Sports Articles
---