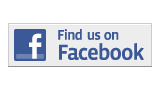 TOP STORY
Therese Homer, the Chief of Public Safety at the North Campus was reprimanded in August for her handling of two fire alarm incidents and for creating "an atmosphere that borders on a hostile work environment."
Encore:

Ray Peña on Percussions, John Dadurka on Bass, and Silvano Monasterios on Piano, together performed Conqueror and Awash with Secrets, by Silvano Monasterios himself at the Alumni Concert to benefit the Steinway Piano Project Fundraiser on Oct. 2 at Kendall Campus.  — LILIANNE BUSTO / THE REPORTER

.
Off Limits: Kendall Campus student Esther Diaz, participated in the campus Read-A-Thon on Oct. 4 for Banned Books Week during Hispanic Heritage Month. —LILIANNE BUSTO / THE REPORTER
Keeping It Correct: Keeping It Correct: Corrections Officer Terrence Sweeting, an MDC alum, talks to a group of students about his job at Campus Safety Day at the North Campus. — MARK PULASKI / THE REPORTER
Perfect Fit: The members of the Students Working for Equal Rights club geared up for the presidential rally to vote at the Homestead Campus on Oct. 4. Asking fellow students to "vote for me" because they are ineligible to vote. ALYSSA ALVAREZ / THE REPORTER
HIGHLIGHTS
Gilly Vending the company that operates more than 190 vending machines at the College, raised the prices of several items including chocolate bars, soda, water and chips by 25 cents over the summer.
Joaquin Amador Serrapio Jr. appealed U.S. District Judge Marcia G. Cooke's Sept. 18 modification of the conditions of his probation that included 45 days in a halfway house.
On June 15 President Barack Obama announced that young immigrants brought into the country illegally as children will be able to remain and work in the United States through a plan called Deferred Action.
Musician and first-time author, Wyclef Jean, visited the Wolfson Campus to speak about his new memoir Purpose: An Immigrant's Story.
Lady Sharks sophomore center AnnMarie had to overcome a serious knee injury while helping her mother overcome her battle with breast cancer in 2011.