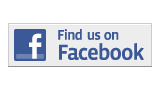 ---
Arts and Entertainment
Words With Wyclef
By Mark Pulaski
Mark.pulaski001@mymdc.net
Words With Wyclef from The Reporter on Vimeo.
Wyclef Jean is already a platinum-selling musician, starting off his career with the iconic hip-hop group The Fugees before beginning a solo career that has spawned 10 albums.
Now he's taking a shot at infiltrating the literary world with his debut memoir Purpose: An Immigrant's Journey. On Sept. 28, Hundreds of students, faculty, and fans packed the Wolfson Campus' Chapman Conference Center to hear about Wyclef's life—in his own words.
"When I used to tour, I would always keep memoirs," said Jean, who was introduced by renowned Haitian-American author Edwidge Danticat. "Sometimes us as musicians, we don't always like to talk much. We express ourselves through our music, we put it in a metaphoric form."
In the book, the 42-year-old channels his deep memories: from his upbringing in Haiti, where he and his brother had to eat the red dirt off the ground to take in some form of nutrients, to his migration to the projects in Brooklyn, where he learned to play music on instruments from The Muppet Show, to his rise to superstardom with The Fugees and his alleged relationship with songstress Lauryn Hill. He also briefly touched on his run for the presidency of his native Haiti.
At one point during the discussion, he was interrupted by his manager who handed him a cell phone—it was the President of Senegal. After briefly exchanging pleasantries with the president, he finished out the conversation with the crowd before closing out the night with a musical set, singing excerpts of 911, Gone Till November, and Sweetest Girl.
But this is only the beginning. Jean said he plans on releasing a total of seven books and already has the next two in mind with working titles already thought out: They Tried To J. Edgar Hoover Me, about his run for the Haitian presidency, and The Clef Chronicles, a book on spirituality.
"I feel that literature is important," Jean said in an interview before his discussion at the Wolfson Campus, "and leaving good books behind is important."
More Arts and Entertainment Articles
---