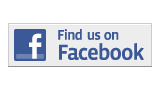 ---
Briefing
Become A Dog Ambassador, Help Dogs Find Homes
By Lilianne Hernandez
liliann.hernandez001@mymdc.net
The Humane Society of Broward County is looking for volunteers to participate in their Adoption Ambassador program.
By becoming an ambassador, volunteers will gain the opportunity to provide temporary foster care for dogs that have trouble adjusting to life at a shelter.
"The longer they're here the more depressed they get," said Linda Sanders, head coordinator. "It's a program very close to my heart and I feel so good that we're finally getting the word out and seeing more and more dogs benefitting from our hard work."
Since its inception, the program has seen a total of eight success stories and currently has seven dogs under care of an ambassador.
For more information, contact:
Linda Sanders
(954) 266-6839
www.facebook.com/browardhumane
More Briefing Articles
---