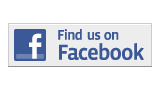 ---
Briefing
Benjamin A. Gilman International Scholarship
By Quinn Allen
quinn.allen001@mymdc.net
The Benjamin A. Gilman scholarship program is offering up to $5,000 to undergraduate students to study abroad.
Applicants must be  U.S. citizens, provide proof that he/she will be receiving a pell grant, must be accepted into a study abroad program, or be studying abroad for at least four weeks in one country except those on the U.S. Department of State's' current travel warning list.
Students qualify to receive an additional $3,000 if they speak : Arabic, Chinese, Indonesian, Japanese, Persian, Korean, Russian, Swahili or any of the Indic or Turkic languages.
To be eligible for the spring semester, students must complete the online application form by Oct. 2 at www.gilmanapplication.iie.org.
For more information please visit:
More Briefing Articles
---