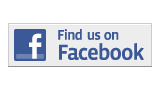 ---
Briefing
Free Dance Workshops For MDC Students
By Iliana Torres
iliana.torres002@mymdc.net
Miami Dade College students will be able to participate in a series of free dance workshops with professional choreographers as part of the Leaps and Bounds Artist-in-Residency program.
Students can take two master classes from Nov. 1-6 at the Kendall Campus ,11011 SW 104th,  Room G303.
At the end of the workshops, students chosen by the choreographers will have the opportunity to showcase their work at a performance on Dec. 7 and 8.
"Students will have the opportunity to dance with professionals in a professional setting, work on their self esteem, enhance their resume, to explore and expand through movement and perform all their work on stage" said professor Michelle Grant-Murray, who organized the workshops.
For more information:
Contact Michelle Grant-Murray
305-237-2426 or mgrantmu@mdc.edu
More Briefing Articles
---