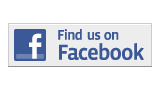 ---
Briefing
MDC To Participate In Mangrove Project
By Sierra Dempsey
sierra.dempsey001@mymdc.net
A partnership between Miami Dade College's Earth Ethics Institute and the Miami Museum of Science will allow students and faculty to participate in the Reclamation Project, an eco-art project aimed at spreading the importance of mangrove trees.
During the project, MDC students will collect mangrove seeds and install them at MDC campuses. The project will be exhibited at the Kendall, Wolfson, InterAmerican, Hialeah, and Medical Campuses. It is expected to be completed by mid-October.
In December, the mangroves will be replanted in an area designated by the Miami Museum of Science that is in need of mangroves. The project was started by local artist, Xavier Cortada, in  2006 in an effort to spread eco awareness while gauging our ability to coexist with nature.
For More Information Please Contact:
Colleen Ahern-Hettich
Earth Ethics Institute Director
305-237-3796
More Briefing Articles
---