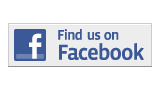 ---
Briefing
Medical Campus Students Tour Stem Cell Research Lab At Jackson Memorial Hospital
By Maria Moscoso
maria.moscoso004@mymdc.net
Miami Dade College Medical Campus nursing research students  had the opportunity to be the  first-ever to tour the stem cell research lab at Jackson Memorial Hospital on Sept. 4.
During the tour, students from Deborah Robinson's nursing research course, NUR 3166, were allowed to view the Food and Drug Administration approved research on live stem cells.
The nursing students, all of whom are working toward their bachelor's degree, saw cases where patients with heart failure, who in the past have been treated medically, are being injected with stem cells. These stem cells mimic cardiac cells to make the heart stronger and thus reduce their medication intake.
"This research looks very promising and can be the way forward for healthcare in this particular type of disease entity" said Robinson, who hopes to conduct similar tours for her future Nursing Research courses. "I want students to see for themselves that their own research can make a difference."
More Briefing Articles
---