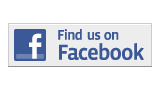 ---
Briefing
New Express Bus Route Travels Through Medical Campus
By Matias Ocner
matias.ocner001@mymdc.net
Broward County Transit  will be launching a new express bus service to Miami Dade College's Medical Campus, 950 N.W. 20 St., starting on Oct. 1.
The service will run from 5:20 a.m to 8:20 a.m. and travel from Westgate Square Sunrise making a stop at the Medical Campus. Mid-day rides will not be available.
This route will be a weekday service only. Fares will be $2.35 for a one day pass and $85 for a monthly pass.
Wireless internet and charging stations for laptops and cellphones will be available on the buses.
For more information visit:
www.broward.org/bct  or call 954-357-8400.
More Briefing Articles
---