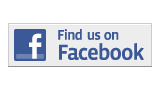 ---
Forum
God In Government
By Jonathan Muñoz
Jonathan.munoz004@mymdc.net
What is the media's fascination with the Democratic National Committee's decision to not  mention the word God on its official platform?
If the Democrats voted  the word God out, it is because they believe that church and state should never cross.
To me this just seems more of getting riled up for no reason.
I'm a strong believer of separation of state and church, but the Republicans view this decision as a negative "purge" of God and have pummeled the Democrats for it.
They must think it's a pattern, taking the word God out of the platform, what next, teaching science and evolution openly in public schools?
The GOP's candidate, Mitt Romney, said at a rally that he would not take God off our money, which I think was a bold move.
He finally took a stance on something that no one has ever asked anyone to do.
Does it bother me that God is on our money? No.
Does it bother me if God wasn't on our money? No.
Does it bother me that it bothers so many people?
Yeah, because we should be at a point where this shouldn't.
It is irrelevant where people choose to write their myths.
The Greeks and Romans put their gods on pots and vases.
If America wants to keep God on the dollar bill, it doesn't really matter as long as it maintains its value.
 
If the dollar read, "Silence Infidels, Allah is watching you", but it was still accepted at Wendy's, I'm good.
 
It's like Bill Maher said,"If there's one place God should not be, it's on money. One is a supreme, all-powerful entity that Americans worship above all else. And the other is God."
People tend to escalate minor matters into major issues, when I think we're being very nice still letting Christianity take dominance over other religions in this country.
There even exists conspiracy theories as to why the Democrats want to take God out of their party and ultimately out of government.
In a comment on The Huffington Post someone wrote that taking God out of  government is "an underlying attempt to circumnavigate a very simple foundation of our society:
That we have very certain, unalienable rights that are endowed to us by our 'Creator', which means that no man can ever take them from us.
And therein lies the rub; The left has to eliminate 'God' before they can eliminate your unalienable rights."
Clearly this is not true, though it can be a very creative plot line for a dystopian themed novel.
Hey, Suzanne Collins, I've got your next series idea, remember that when you reach Twilight fad status.
This conspiracy theory is easily refuted.
They don't need to be God given rights. We have natural rights, not from government, not from God, but from the natural order of things.
I do believe that our rights are unalienable, but when we say they are God given we are giving priority to a monotheistic religion.
To all those people that say that our rights come from God,they should first consider that if the U.S .can promote one deity over the other the question becomes, which god gave us our rights?
God should not be made into a political chairman.
There's a fine line some politicians are walking which lies between keeping us a democracy and changing us into a theocracy.

More Forum Articles
---