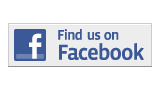 ---
Forum
Letter To The Editor
By Antonio DeGaetano
There are a few holes in [Kevin] Artiga's argument  ("GOP Strategy Hurting Minorities" column in the Sept. 25 issue of The Reporter) against IDs being required in order to vote.
Firstly, he contends that 11 percent  of Americans don't have an ID.
However, voter turnout in presidential elections is only about 50%, and in congressional and  local elections even lower, so how many people are actually being turned away?
Secondly, the cost of a state ID anywhere in the country is less than $30.
You're telling me that someone can't save $30 in four years to buy one? (That's $7.50 a year for us non-math majors.)
Not to mention the fact that in most states, the cards are good for five to ten years, and is required for a lot of other relatively meaningless transactions. Finally, an ID is required when you first register to vote in most states.
If you have to provide one then, what is the extra burden in providing it again?
Mr. Artiga's stance is simplistic and fallacious, and crumbles easily when presented against common sense.
—Antonio DeGaetano, a 26-year-old architecture major, at  Wolfson Campus.
More Forum Articles
---