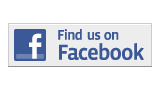 ---
Forum
Pro Choice
By Karina Castrillo
Karina.Castrillo003@mymdc.net
Self-righteous arrogant protesters pose outside abortion clinics with picket signs that read "Baby Killer," feeling mighty good that they are pledging for morality.
They claim to be pro-life because they don't want to kill babies. But aborting a fetus isn't equal to killing a baby.
Many fail to accept that there is a fundamental difference between these two.
They are separate entities with different definitions.
"But their heart beats after just 25 days," they clamor.
Well, the pregnant woman's heart has been beating for years.
It has to be understood that while we would like a human cell to prosper, it should not be at the price of forcing another human's life to sacrifice their choice.
A potential human being is not of the same value as an actual human being.
Is it moral to give precedence to an unborn cell over the rights of a person?
And if we were to give rights to the unborn, how would they even be able to choose?
If they can't choose, who is in a position of power to dictate the choice for them?
Is an elderly man in government in a better position to choose the fetus' future, or is it the mother's choice since it lives in her body?
Religion, society and family might chastise a woman for refusing to surrender her rights, but the government should continue to respect her right to do what she chooses with her own body.
The power over a woman's future should not be surrendered to the ignorant, especially when the majority of men in government who oppose abortion are like Sen. Todd Akin, who believes that in order to prevent pregnancies, "the female body has ways to shut the whole thing down."
Furthermore, a baby is only a gift to those who wish to have one.
It can become a punishment for both mother and child when the impregnated woman does not wish to have it.
It becomes a lifelong torture to the mother that blames her problems on her baby, and it is a punishment for the baby who will be more susceptible to hate, violence, abuse and neglect.
Adoption does not necessarily guarantee a baby will be adopted by a caring family.
What is the future that awaits the heart beating cell once it is born to a mother who did not want to have it?
Pro-life advocates should practice what they preach and take the baby's life in consideration.
If the pregnant woman is not willing to have a baby, she should not be forced to have one.
More Forum Articles
---