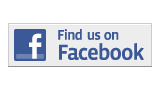 ---
Forum
U.S. On Standby After Libyan Attack
By Rafael Tur
Rafael.tur001@mymdc.net
On Sept. 11 the American embassy in Benghazi came under siege by Islamist radicals. Among those killed during the attack was U.S. ambassador Christopher Stevens.
Why did this happen? Some have claimed the violence to be random and in retaliation to some little known video called "Innocence of Islam" depicting the prophet Mohammed as a goat-loving pedophile.
But Libyan president Mohammed Magarief said that there is "enough proof that it is a pre-planned act of terrorism."
The White House has changed its narrative about whether it is a terrorist attack.
Press Secretary Jay Carney had previously stated that, "while the violence is reprehensible and unjustified, it is not a reaction to the 9/11 anniversary that we know of, or to U.S. policy."
But recently Carney shifted to, "It has been since I said so, the president's position that this is a terrorist attack."
Nothing less than a myriad of questions develop from this story. The Osama Bin Laden raid was the same hazy ambiguity.
No straight story, evidence and media outlets contradicting each other's reports.
The media has become so lame and crippled most Americans brush off the middle-east bickering as business as usual.
Wake up America because something is very wrong here.
As three iron-fisted regimes—Gaddhafi, Hussein and Mubarak— have fallen in the Middle East, these small cells of terrorists have been sprouting up like weeds.
In Afghanistan our Marines have been training natives in military and authority, but once a month we see the headlines "Afghan trainees open fire on American troops."
How many times must we extend diplomacy only to have it blown up in our face?
America gives Pakistan more than $2 billion in aid every year, the country that knowingly harbored Osama bin Laden and even complained of having its sovereignty violated by the Navy Seal raid.
There is Iran with its nukes and Syria with its genocide, and how has that democracy worked out for Egypt?
These compassionate politicians think we are the insensitive ones because we're calling for some real military action not some police force we send overseas, but Americans need to start thinking more like Dwight D. Eisenhower and less like John Lennon.
More Forum Articles
---