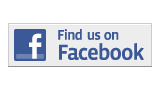 ---
News
25 Cent Increase For Chips, Water And Soda
By Jonathan Muñoz
Jonathan.munoz004@mymdc.net
For Chester Barns, the vending machines in building 3 at Kendall Campus serve as his food stop for breakfast and lunch during the school day.
"I get something from the machine about three, four times a day," said Barns, an 18-year-old bio medical technology major."I don't eat at home a lot."
Barns trips to the vending machines are a little  more expensive these days.
Gilly Vending, the company that operates more than 190 machines at the College, raised the price of several items including chocolate bars, soda, water and chips by 25 cents over the summer.
For a student like Barnes the increase means paying about a $1 more per day.
When reached by telephone, Gilda Rosenberg, president and owner of Gilly Vending, said she was away from the office on business and could not provide information at this time about the price increase.
Christopher Starling, Associate Vice Provost  for Business Services at MDC, said the price increase was due to Gilly Vending getting a price increase themselves from manufacturers.
"We try to hold them off as long as we can," said Starling, adding that MDC has a better deal than the other Gilly Vending clients such as Florida International University and Miami International Airport, and the College is usually the last to have prices raised.
Gilly Vending has had a contract with MDC since 2004, Starling said.  It's second five year contract is set to expire in 2014.
The news prices at MDC include $1 for Cheetos, SunChips and canned drinks, such as Nestea and Coca-Cola, $1.25 for candy bars such as Milky Way and Snickers, or pastries, like danishes and cinnamon rolls, and $1.50, for bottled drinks, such as Gatorade, Pepsi and Lipton tea, or bottled water.
More News Articles
---