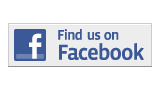 ---
News
Seeing Through A Lens
By Gregory Castillo
Gregory.Castillo001@mymdc.net
They say seeing is believing, but for Milton Young, believing in himself and his photographs has nothing to do with sight.
Young, 60, is blind.
"I have these little flashes of images," said Young, who is currently majoring in computer engineering at Miami Dade College. "As you lose your sight you start to sense where things are going to be around you. The interesting thing is that I use that to do my photography. I intuitively start to feel that there's something interesting that I have to know about; I get hungry for that image."
Young is feeding his hunger these days by participating in a pilot program at the Kendall Campus created by associate professor of photography Tony Chirinos that allows blind and visually impaired students to participate in a photography course with students without visual impairments.
Chirinos said his goal is to have everyone in class learn from the experience.
"From an artistic point [Milton has] taught us you don't need to have sight to be a great photographer," said 21-year-old Jeremy Sabater, Milton's classmate and main aide in the course. "He's taught us photography isn't only about what you see but what you feel and what you sense around you."
Young, who worked at Royal Caribbean Cruise lines as an operations analyst until he was 53, wasn't born blind; he lost  the ability to fully see seven years ago. His vision began to deteriorate as a result of an advanced open-angle glaucoma.
His right eye went quickly, even with multiple surgeries to try to prevent it. Vision in his left  eye soon followed. Young has retained about 1 percent vision in his right eye, considerably well below the 20% to be considered legally blind.
But that has not been a deterrent for Young. He is able to photograph unassisted. His classmates help him with elements of processing and printing including: mixing the chemicals, (though he agitates the film himself) moving film to the dryer, and focusing and exposing prints properly.
"It creates an interesting competition between the visual student and Milton," Chirinos said.  "It makes them think, if he's making all these excellent images and he can't see then we really need to step it up."
Young is excited about where photography may take him. He said he isn't ready to change his major, just yet, but he feels like he's experiencing a new found freedom with his camera. Young plans to take photography again next semester with Chirinos.
"I think Milton is a good fit for this pilot course." said Elizabeth Smith, Director of Access at Kendall Campus, a program that assists students with disabilities, and the group that nominated Milton for the project.  "The staff here at access talked to a lot of students that have visual disabilities. We determined he'd be a great candidate, and so far he's proving it."
Young also understands that he's becoming a role model for Access students at the College. He wants everyone to know that no matter whatever the obstacle they can get through it.
"He's no different than the rest of us. His work has been an inspiration to the rest of us that we can go farther than what we thought was possible," Sabater said. "He may be limited [but ] he has been able to exceed all expectations. I'm so proud of him and impressed by his work.  He can do whatever he puts his mind to with or without vision."
More News Articles
---