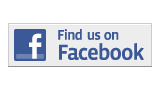 ---
News
The Faces Of Deferred Action
By Karla Barrios (maria.barrios011@mymdc.net), Karina Castrillo (Karina.Castrillo003@mymdc.net)
On June 15 President Barack Obama announced that young immigrants brought into the country illegally as children will be able to remain and work in the United States through a plan called Deferred Action.
The protection applies to people 30 or younger who have lived in the U.S. for at least five years. They can't have major criminal records, must be enrolled in school or have U.S. high school diploma or the equivalent, or be honorably discharged military veterans.
But who are the undocumented? These are six of their stories.
Lou Valencia
Major: Architecture
Age: 21
Home Country: Manila, Philippines
It took Lou Valencia five years to see his mother for the first time. The only thing he knew about her was what he had seen through photographs and the sound of her voice on the telephone, 8,590 miles away.
At seven, the North Campus student  walked through the doors of La Guardia airport in New York City holding on to a Game Boy in one hand and his mother's hand on the other. Upon his arrival his parents filed for residency, but the documentation process halted when the Twin Towers collapsed on Sept. 11.
Ten years later, as he was filing for college applications, his parents told him the truth about his legal status. Unlike other students his opportunities for an education, a job and even a driver's license were limited because he was an undocumented immigrant.
"All I wanted to do was have a college life and live like everyone else," Valencia said.
He hopes to one day make people's dreams come true as a Disney Imagineer. Today Valencia is one step closer to his dream, he said his deferred action application has been approved.
"I want to design cars, the [Disney]parks," Valencia said, "I want to work in a place where dreams come true."
Luciana Soula
Major: Mass Communications
Age: 19
Home Country: Buenos Aires, Argentina
As the United States scrambled to pick up the pieces a week after the 9/11 attack, Luciana Soula was scrambling to unpack her bags after having landed from Argentina.
"We were scared to go to a country that was in mid war," said Soula who is an undocumented immigrant. "We were still scared but we made the decision to come."
Soula's family fled from their native country's political instability only to find economic turmoil in the states.
"College in Argentina is free, but my parents knew we'd get a better education here," Soula said.
Soula, who works at a concession stand, dreams of becoming an immigration lawyer but is majoring in mass communications because studying law is not within her budget.
Several universities accepted her applications, but she had to compromise when it came to tuition rates.
"I want to study law, but I can't afford it right now so I'm doing this," she explained.
Throughout her time here, Soula has volunteered at nursing homes, summer camps and has been an altar server at Our Lady of Lourdes Catholic Church since she was 11.
"There's no way we can go back to Argentina and feel whole," Soula said, "We made a life here. It was a better choice."
Francis Tume
Major: Business Administration
Age: 19
Home Country: Lima, Peru
When Francis Tume's father first came to the United States, he carried a $100 bill in his pocket, slept on the seat of an airport, and had his shoes stolen right off his feet.
This is the memory Tume recalls when he channels the courage to fight for his dreams.
As vice president of Students Working for Equal Rights at the Kendall campus, Tume is hopeful that he and his family can one day be extended the benefits of deferred action.
"We're trying to fight for our parents. It's not fair they're working so hard and they don't get anything," Tume said.
Tume recently joined the business club Phi Beta Lambda and volunteers at St. Agatha's Hope for the Homeless, a charity that feeds sandwiches to the needy.
A business administration major, Tume wants to own an optometry clinic.
"I want to finish what my dad started in Peru," Tume said, "I want to start a business."
Mariana Rivas
Major: Undecided
Age: 18
Home Country: Caracas, Venezuela
Marina Rivas didn't know the meaning of "undocumented" when her parents told her that is what she was. Raised in Miami since the age of one, it wasn't until later that she got a definiton no dictionary could give her.
After years of struggling to succeed, Rivas closed her books and gave up. After being an honors student her entire life, during her senior year in high school, she changed all her honors and advanced placement courses for regular ones.
Rivas felt frustrated at the thought of not being able to get an education or financial aid due to her immigration status, discouraged she thought "there's really not much of a point."
Then, everything changed when she heard that the plan for deferred action had been approved and she would have the opportunity to get an education.
"When I heard about deferred action I felt excited to know I can go to college," she said.
The Kendall Campus student has learned to hope again.
"Hopefully [dreamers] never give up," Rivas said. "I'm grateful to know something is being done finally to give people hope and faith."
Jorge Tume
Major: Film Production
Age: 21
Home Country: Lima, Peru
It was when he tried to get his driver's license that Jorge Tume found he was undocumented.
"My friends started getting their driver's license and I wanted to get mine," Tume said, "but my dad told me we don't have a social. I kind of knew what was going on."
Tume was born in Lima, Peru and was brought to the United States under the impression he was going on vacation.
But he is neither a tourist, a resident or a citizen. He is a 21-year-old Film Production major working three jobs in order to pay tuition for two classes.
An aspiring cinematographer, Tume wishes to have his own entertainment company making commercials and music videos.
"I want be a cinematographer. That's my dream," Tume said. "My parents are investing in my studies I just want to pay them back and show them their investment was really worth it."
Tume is the first undocumented member of S.W.E.R. to have obtained a worker's permit through deferred action.
He has applied for a social security number which will be assigned to him in a few weeks after which he will be able to obtain his first U.S. driver's license.
Julian Gustavo Gomez
Major: English/Film
Age: 20
Home Country: Rosario, Argentina
Julian Gomez wished he owned a flying car or a Nimbus 2000. Excited about the announcement of LeakyCon 2012, he was quickly discouraged by the location of the annual Harry Potter convention.
On July 31, Gomez's frustration led him to publish a video titled "Why I Can't Go to LeakyCon" in which he revealed he was an undocumented immigrant.
"The simple truth is that I'm an undocumented American," Gomez said in the video. "This means legally speaking I am neither a resident nor a citizen of the United States even though America has been my home for the past eighteen years."
Brought to America by his parents at age one and a half, Gomez  graduated Summa Cum Laude from Miami Coral Park Senior High School and is currently a sophomore at the Kendall Honors College.
He works in social media through the Harry Potter Alliance, a non-profit organization that started six years ago which uses parallels between the Wizarding World of Harry Potter and real world issues.
Gomez awaits for liquid luck to arrive in the mail soon telling him his application for deferred action has been approved. Until then, he hopes dreamers continue to fight against the "dark arts" of deportation.
"Don't be afraid to talk about issues, there's support out there for undocumented immigrants and students," Gomez said. "If we all go out and get the people who can vote to change our situation, if we can speak about our issues, there will be hope for our future."
More News Articles
---