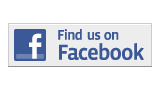 ---
Sports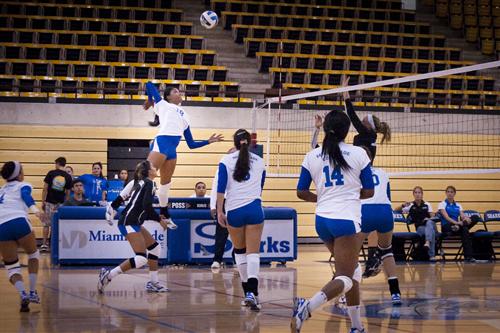 Miami Dade College Volleyball Team Qualifies For State Tournament
By Jonathan Perez
jonathan.perez019@mymdc.net
The Miami Dade College volleyball team secured its spot in the state tournament after defeating Indian River State 3-0 (25-18, 25-23, 25-18) on Oct. 2.
The Lady Sharks continue to dominate Southern Conference play as they have gone 6-0 against conference teams. Their overall record is 9-4 and they are undefeated at home this year.
As of Oct. 3 the Lady Sharks fell one spot in the National Junior College Athletic Association Poll. They slipped from No. 10 to No. 11. due to their performance in tournaments in September.
The Lady Sharks went 2-1 in the College of Central Florida Tournament on Sept. 28 and 29. During the tournament, they lost to host College of Central Florida (3-0), but defeated St. Johns River College 3-1 (25-17, 23-25, 25-16, 25-12) and Polk State College 3-1 (25-21, 25-20, 24-26, 25-23).
This year the Lady Sharks are 3-0 at home and 6-4 on the road. Since Sept. 25 the Sharks have won four of their last five and are on a three game winning streak including tournament play.
Head coach Origenes Benoit has noticed the improvement of his squad but knows that there is still work to be done.
"We still have a lot of room for improvement, and hopefully we can get it by the end of the month because that is when the states tournament is," Benoit said.
Benoit continues to stress to his team that the season is far from being over, and they still have a goal to reach.
"It's just the beginning," Benoit said. "We are one-third done, we still have two more to go, win states, and win nationals."
Three's Company
The Sharks have been able to succeed with the help of outside hitter Wendy Romero, middle blocker Isis Silverio, and setter Marti Poole.
Romero continues to impact the team tremendously leading the Lady Sharks with 170 kills and is averaging 4.05 kills per set. Silverio has 93 kills and team captain Poole has 125 digs and 44 sets.
"[Wendy and Isis] are very strong players, they are really smart and they know what to do in every situation," Poole said. "They are players I can rely on."
Minor Injuries
Katie Hogan has been having problems with her patella. The injury has kept  the freshman out of five games since Sept. 25. Benoit decided to rest Hogan so that she would be ready for states early November.  He said she could come back as early as late October.
Daymari Brito felt some pain in her back on Sept. 29 and Benoit decided to rest her as well. Brito did not play on Oct. 2 against Indian River State College and Benoit said that he expects Brito to come back on Oct. 8.
More Sports Articles
---