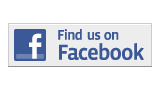 ---
Sports
Overcoming Obstacles Not A Problem In The Harris Family
By Eduardo Blandon
eduardo.blandon001@mymdc.net
It is believed that character and personality are defined by adversity and it's those adversities that propel people to greatness. AnnMarie Harris and her mother Jean can vouch for that.
AnnMarie, a six-foot center for the Lady Sharks, had her senior high school basketball season derailed during a game against South Broward High on Jan. 7, 2011.
Playing for the Miramar High Patriots at the time, AnnMarie was going up for a rebound in the third quarter when her knee locked up and she tore her ACL.
"I kinda knew something bad, but I thought MCL if anything not my ACL," AnnMarie said. "Not being able to play I felt bad, I wasn't able to help [my teammates] and assist them."
AnnMarie had surgery a month later and began the grueling task of rehabilitating her left knee in order to be prepared for her freshman season at Miami Dade College.
But this was just a precursor of things to come.
A month after surgery, AnnMarie discovered her mother had been diagnosed with breast cancer.
The news was devastating to her, but she wanted to stay strong for her mother and help her however she could.
AnnMarie would make the drive with her mother to chemotherapy sessions three to four times a week at Cleveland Clinic Florida in Weston, Fla. But each trip was difficult for them. Chemo treatment took a toll on Jean and led her to stop working. Sometimes during the drive home after chemo sessions, AnnMarie wondered if the cancer would get the best of her mother.
"It was always in the back of my mind, I tried to stay positive because [my mother] was always positive" AnnMarie said.
Dealing with her knee injury and her mother's cancer, on both fronts seemed only to get worse with no outlet for AnnMarie.
"I wanted to touch a ball, it was a really hard time for me I couldn't get past one issue because the other one just hit." AnnMarie said.
But during this difficult time, the mother daughter team supported each other in their time of need.
Jean didn't want her cancer to affect her daughter's future.
"I didn't want her to give up on what she loved" said Jean.
AnnMarie always remembered her mother telling her, "it's not the end of the world," on the car drives home from chemo treatment.
And it wasn't.
In August 2011, things finally started turning around for the Harris family. After removing both breasts, Jean's cancer was in remission. Jean said she could not have done it without the support of her family.
"The amount of support was incredible," Jean said. "[AnnMarie] was my inspiration."
The good news continued for the Harris family.
AnnMarie was finally cleared to play basketball in October 2011. In her freshman year at Miami Dade College, she averaged 2.4 points, 4.4 rebounds and 0.5 blocks per game.
Lady Sharks head coach Susan Summons is expecting more from her returning center.
"Ann has a tremendous talent and work ethic and just competes," Summons said.
Now grueling practices and double-digit deficits don't seem as hard to overcome for AnnMarie.
During practice and games, Summons always tells her players "when you work hard good things happen."
For AnnMarie and Jean Harris, those words never sounded more true.
More Sports Articles
---