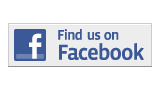 ---
Arts and Entertainment
Finding Flaws In Foundation
By Karina Castrillo
Karina.Castrillo003@mymdc.net
Hank Thomas' book, A Broken Sausage Grinder, bares an appropriate title that is  metaphorically parallel  to the glitches and tribulations of the American federal government.
This non-fiction read invites the reader to contemplate whether it is possible that a flaw in the Founding Fathers' execution has led to the detriment of our current government.
In a sequence of historical events dating back to the years when the British monarchy abused of its ruling powers and crumpled the trust and patriotism of its colonists, A Broken Sausage Grinder indicates to the reader the philosophies brewing in the hearts of the colonists.
These philosophies which materialized after the numerous taxes and impositions levied by the English monarch were the columns on which the Legislative, Executive and Judicial Branches rested.
As we are introduced potential amendments and a series of brief excerpts from the Federalist documents, we draw out a better understanding of the debates held between the colonists and the reasons behind their decisions.
Much emphasis is placed on the potential damage some Anti-Federalists believed would be deduced from the ratification of such a constitution as we have today.
The book highlights the introduction of bipartisanship and the animosity between those who ran for office during the mid-800's, such as we see in the hostile election campaigns of Mitt Romney and President Barack Obama.
Readers can become better acquainted with the motives for which the Founding Fathers placed such importance on majority ruling, and how the Electoral College came to define the winner of a presidential election.
With clean cut personal remarks and concise reviews, Hank Thomas covers a dense topic and points the reader to the principal detail in each event in American history while leaving us room to generate our own thoughts and opinions.
Thomas offers his own observations on such previous fundamental mistakes that have caused corruption within our system that range from large corporation heads with a league of lobbyists that buy politicians to rigid partisanship and muddled compromise.
It is left up to the reader to explore the deficiencies in our American federal government, and embark on a mission to amend the problem.
More Arts and Entertainment Articles
---