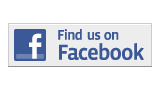 ---
Arts and Entertainment
Get Your Game On
By Matias Ocner
matias.ocner001@mymdc.net
If you're a hardcore gamer, you probably know about these recently released and upcoming games. If not, here are some highlights of new holiday releases and some reasons why you'll want to get your hands on the joysticks.
Assasin's Creed 3 
Are you taking American History this semester? If so, then kindly ask your professor if playing Assassin's Creed III will net you some extra credit points. If not, still consider playing the game, since it will undoubtedly be one of the holidays season's biggest hits.
In the upcoming threequel, being produced by Ubisoft, the player takes the role of Connor Kenway, an assassin who's both British and Native American. The game takes place before, during and after the American Revolution and will have you running through the cities of pre-colonial New York and Boston. Ubisoft has shown demos where our protagonist Connor is taking missions from historical figures such as George Washington, Benjamin Franklin and even Samuel Adams.
The Assassin's Creed series has been around since 2007 and this new entry to the series, has already spawned a development time of three years. The game will feature new climbing, parkour and combat mechanics. For instance, the player will be able to finally swing seamlessly from tree to tree, without the fear of glitchy mechanics to interfere.
During a demo, Ubisoft demonstrates just how interesting things can get. They assign Connor a target to kill and the chase begins. As enemies start to appear, he bolts into action, quickly killing his enemies on the fly and still being able to catch up to his opponent.
They also showed off some of the naval battles the game will feature. Connor will be able to commandeer a ship, where he must engage his enemies on the sea.
Ubisoft promises high entertainment from it's latest game, with a plus 40 hour campaign and a multiplayer mode to keep fans hooked. If you're an old veteran or new to the series, there is something for you here. The game is set to release October 30, for PS3 and XBOX 360. 
Resident Evil 6
Biochemical weapons, the apocalypse, and everyone's favorite enemies—zombies—are all present in Capcom's next integration to the Resident Evil franchise.
Ever since Resident Evil 4, the developers have molded the series more toward an action-survival based game, rather than keeping with its initial thriller foundation. With this said, don't think Resident Evil 6 is a walk in the park, full of happiness and joy. There will be enough scary moments to convince you that hanging out with friends or attending that family get-together would have been much more comforting than playing the game.
Now for all those who like being scared and don't mind the gory graphics, Resident Evil 6 will not only offer you a great single-player campaign, it will feature the series' returning multiplayer cooperative mode. Depending on the character you choose to play as, different partners will be assigned. The three main protagonists are Leon, Chris and Jake, who will be accompanied by their partners Helena, Piers, and Sherry. The player can choose to venture off into any of their perspective campaigns, where the story arcs intertwine between all of the characters.
The game story begins in December 2012, where terrorists begin to attack countries with biochemical weapons that mutate people into zombies. The fictional world is a close imitation of Earth, where cities compare to those of Hong Kong or Berlin.
One of the newest additions to the series is a new dodge mechanic, where players will have more freedom to evade incoming melee attacks. Also, on the fly weapon switching, where one won't be required to open a menu to choose a firearm.
Resident Evil 6 released on October 2, and can be played on PC, PS3, or XBOX 360.
Dishonored
Dishonored is one of the most anticipated games to be released this holiday season. Developed by Arkane Studios and published by Bethesda Softworks, the game has been building an increasing fanbase since it was first announced back in 2011.
The story tells of a man, Corvo Attano, who was betrayed and falsely accused of killing the Empress of Dunwall during the industrial revolution.
The game's motto is simple: "Revenge Solves Everything." Attano now seeks to kill all those who cheated him and will stop at nothing to complete his mission.
The player must choose between stealth and combat routes, where they can either move toward their objective without being seen or unleash a full-frontal assault. Shown at the E3 videogame convention in LA, the protagonist must eliminate a target who is protected by many guards and traps. With the use of magical powers, trinkets, and excellent swordsmanship, our hero wipes the room clean without being detected.
One interesting feature the game is promoting is the ability to possess any living creature. For instance, Attano is about to be shot, but as soon as the guard pulls the trigger, he slows time, possesses him, and moves the patrol infront of the bullet. When time is restored, the enemy kills himself, and the hero walks away unharmed.
Another fascinating ability is that of teleportation, where Attano can appear and disappear within any given area. Mix these abilities with some of the gadgets our silent protagonist acquires, and Arkane studios has a recipe for an instant hit.
The developers not only crafted a great story, full of twists and turns, but have also created intriguing game mechanics that are sure to appeal to the masses. Dishonored is released October 9, and is available for PC, PS3, and XBOX 360.
Halo 4
Cortana and Master Chief reunite once again following the events of Halo 3, where our hero was last seen wandering through space. Halo 4 is being developed by first-time developer 343 Industries after the previous developer, Bungie, departed from the series in 2007.
Anticipation is high, there is substantial amounts of fanfare surrounding Halo 4, revered as one of the most popular FPS (First Person Shooter) games around. 343 Industries promises to improve upon story and character development, however, they will be maintaining the core gameplay intact. If it's not broken, don't fix it.
The developer is trying to take a new spin with the game's main campaign, now dubbed Spartan Ops. In which, content will continue to unlock in an episodic fashion during its initial ten week period. This will have players coming back, extending the games appeal and overall replayability.
Halo 4 will include a four-player cooperative mode. In which players can aid each other in tackling the games legendary mode. Also, fans can expect to see varying multiplayer modes,  the return of the forge (a tool that allows one to create custom maps), and the ability to watch replays.
Halo 4 is set to release November 6, for Xbox 360 only. 
World of Warcraft: Mist Of Pandaria
"The drums of war thunder once again", and with these words, Blizzard Entertainment began its typhoon series, World of Warcraft, in 2004.
Fast forward to the present and the company has just released its fourth expansion, Mists of Pandaria. The MMORPG (massively multiplayer online role playing game) recently reported a member base of 9.1 million users, who pay a subscription fee of $15 monthly.
With the new expansion, World of Warcraft: Mists of Pandaria goes back to its roots, by reigniting the tension between the alliance and the horde. Players are set into frenzy when Garrosh Hellscream, the horde's current Warchief, decides to attack the only alliance base on Kalimdor—Theramore Isle. In turn causing chaos, which pivots the alliance's decision to go into full-on war. Throughout these battles, the factions discover Pandaria, a mystical area which is home to the Pandaren.
Pandaria is formed up of seven regions, ranging from hills, forests, and desert terrains. The Pandaren are the game's newest race, where the player is initially neutral, but must decide on a faction. And what better way to rollout the Pandarians, than by featuring a new Monk class, who some may reference Dreamworks' Kung Fu Panda.
Within the featured zones, the game will have three new raids, four battleground arenas, and nine dungeons for players to enjoy. The level cap has been increased from 85 to 90. New mounts, pets, and gear can also be found throughout the campaign, but beware, this will not come at ease. Considering that World of Warcraft has been known to be extremely addicting, all of these additions are sure to keep players playing.
More Arts and Entertainment Articles
---