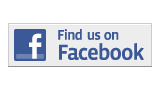 ---
Arts and Entertainment
Skyfall Interview
By Kai Sacco
kai.sacco001@mymdc.net
Earlier this month, I got the incredible opportunity to attend an early screening of the 23rd James Bond movie, Skyfall, as well as interview producer Barbara Broccoli and cast members Daniel Craig, Javier Bardem, Naomie Harris, and Berenice Marlohe. Unlike the previous entries in the franchise, this one marks the 50th anniversary of the suave and debonair agent, making it that much more special.
From the spine tingling musical numbers that open the films, to the cars, women, and gadgets, everything about this series is iconic. What better to celebrate than with a new Bond adventure that marries the old with the new; that looks at the past while still moving toward the future?
With Skyfall we are given everything that we love about 007 and more: a larger than life villain (Javier Bardem), two classy and beautiful Bond 'Ladies' (Naomie Harris; Berenice Marlohe), and of course, the man himself, James Bond (Daniel Craig). He may fancy a cold bottle of Heineken these days, but don't worry—he still prefers his martinis shaken, not stirred. 
Skyfall is set to hit U.S. theaters on Nov. 9.
Javier Bardem
BARDEM: When did you see the movie?
K.S.: Last night. It was awesome. Your character [Raoul Silva] is great.
BARDEM: Thank you.
K.S.: Speaking of your character, do you think that Anton Chigurh—your character in No Country for Old Men—and Raoul Silva would be able to work together as a team?
BARDEM: [Laughs] No. I don't think they would get along very well. They have their own thing going on.
K.S.: The great thing about the recent Bond films is that they're character pieces that happen to have action in them. Do you think that most action films have gotten it all wrong with the usual choice of spectacle over substance? Should these Bond films be used as a blueprint?
BARDEM: It's not easy to put all of the elements together. You need to be committed. Not everybody is happy to do it that way. And not everybody can do it that way. I'm not a huge consumer of action films myself. I've seen all of the James Bond movies though; that's a different thing; that's a different game. Since I was 12, I've watched James Bond. But in this case it was very obvious that they were going to put the focus on something else; something that has been more or less touched in the past movies. But in this one, it's specifically focused on creating those relationships. It's not easy what [director] Sam Mendes did: combine everything without one thing overshadowing the other.
Daniel Craig
K.S.: A lot of people have expressed optimism that this could be the first Bond film to garner a Best Picture nod. Are you confident in this and if not, do you feel like a Bond film will ever be able to reach that point?
CRAIG: [Laughs] I would never speculate about stuff like that. But I can't lie; it was one of the nicest things when the press started to come out [about how much they liked the movie]. It was a huge relief for me. You invest a large part of your life on this film—as did many people did—and I knew we had a good film. But who knows how people are going to respond it?I think that to speculate now who be jumping the gun. There are a lot of great movies out there this year and more to come out. I hope people like Roger Deakins are in the mix somewhere because he did such an amazing job and it would be nice to see him get a nomination.
K.S.: During the 2007-2008 Writers' Strike,you and director Marc Forster took it upon yourselves to finish the script for Quantum of Solace. Even though the strike is long over, did you have any input on Skyfall while the script was being developed?
CRAIG: All of it. [Laughs] No. I'm just kidding. Obviously after that experience—which I didn't want to go through again because I'm no writer…probably as you could tell from parts of the movie…
K.S.: I actually find myself returning to Quantum of Solace more than Casino Royale. I love Royale, but I'm partial to the bare-bones feel of Solace.
CRAIG: Yeah. I mean, it always looks like I'm doing it down, but the two movies actually work very well together. I really think it is the best movie we could have made. But I maintain and always maintain that you've got to have a script before you start a movie like this. You've got to have a good script; you've got to have a script that's really far down the line that is as close to what you're going to shoot, and we did, and that's that. By the time we got to meeting with the actors and [writer] John Logan, we were talking about tweaking and improving all of the time as opposed to on-the-spot changes. That was the problem we had with Quantum. We had kind of a rough plot. We didn't really have a good strong plot. With Skyfall we had a really strong plot that was in place. And that, for me as an actor and any actor you talk to, makes it so much easier. It also means that when you come to shoot it, you can improvise more; you just keep adding and adding and adding. It becomes kind of a…hopefully an embarrassment of riches. Sam was actually struggling to cut stuff out. There's a lot that's not in this film that I would have loved to have seen in it. But you have to get over that kind of thing.
K.S.: Is there anything that you could tell me about the status—if there is one—of The Girl Who Played with Fire?
CRAIG: I've got nothing to tell you. If I had some news I'd tell you. [Laughs]
K.S.: [Laughs] I figured.
CRAIG: No, No. I'm not hiding anything. I literally don't know anything. I know they'd like to make another one; I'd like to work with Fincher again.
K.S.: So would you say that you're optimistic about it possibly happening? [Laughs]
CRAIG: [Laughs] I love that: "Optimistic about it possibly happening." Let's string that sentence out for much longer:I'm very optimistic that it might possibly happen; maybe someday. That's all I can say. [Laughs]
Barbara Broccoli
K.S.: In the documentary Everything or Nothing, you said that before work started on GoldenEye post Cold War, the media looked at Bond as a passé thing; that the world had changed; there were no more enemies left therefore there was no need for James Bond. In Skyfall when M is standing before the council, they make a similar statement. Where did the idea initially come from to include this in the context of Skyfall?
BROCCOLI: What this film about is heroism. 'Is James Bond relevant' is the question we always ask ourselves. I think the answer is yes; he's relevant. We have to put that case forward. I think the reason why he's relevant is because he's a classical hero that lives in a contemporary time. All of the themes in the film about the old and new and technology—it basically comes down to individuals doing heroic things for the greater good. I think we all respond to that tremendously—particularly now when the world is dangerous. That scene when he's running up Whitehall and Judi Dench is reading the poem really moved me and I think it will move audiences. We all know what personal sacrifice is. We all understand what human beings go through to help others. I think that Bond exemplifies that in this film.
K.S.: Out of the Bond films both you and your father [Albert R. "Cubby" Broccoli] produced, which has the most personal significance to you?
BROCCOLI: Oh wow. It's so hard to tell. I mean, this one means a lot because it's the 50th anniversary. Casino Royale also meant a great deal because that was when Ian Fleming had sold the rights before my father and Harry [Saltzman] got the Bond series. They had always wanted to make it, but couldn't,so when we got the rights in 2000 and we were able to do so, it meant a great deal to us.It tells the whole story of Bond becoming James Bond. I would think that that had enormous significance. It was the first book and it was the one that really explained why he is the way he is. It explains two incredibly important things: (1) why he can't ever make an emotional commitment to a woman (2)why he can't lead a normal life with his job.
Naomie Harris
K.S.: You've already been a part of an enormous franchise with the Pirates of the Caribbean films. What's more to your liking: the inherent playfulness of Pirates of the Caribbean or something akin to Skyfall where it's a blockbuster, but doesn't function as such?
HARRIS: Definitely Skyfall. I think that's largely because with Pirates it feels like a big blockbuster—you feel like a small cog in a big wheel—whereas when you make a movie like Skyfall, it feels like a mom and pop kind of thing. You have this brother and sister with Michael Wilson and Barbara Broccoli at the helm. They really make it feel like a family. Their whole ethos is to keep it as intimate and as collaborative as possible. It's a very different experience than making something like Pirates. I much preferred Skyfall.
K.S.: How much preparation did you undertake for the scene where you have to shave Daniel Craig's face?
HARRIS: [Laughs] Actually, a lot of preparation. I had three weeks worth of shaving lessons. They weren't messing around with us. [Laughs]
K.S.: Did you shave on real people or…
HARRIS: No. I tried to get people from the crew to volunteer themselves, but no one was really willing. So I used balloons with shaving foam on them. If I burst the balloon…that would be someone's skin. I never burst any balloons I'm happy to say.[Laughs]
K.S.: From the initial draft of the screenplay to what you guys actually ended up filming, how much—if at all—did the opening action piece change? Were there any other ideas that you guys were playing with on how to open up the movie or was that always the plan?
HARRIS: Yeah. It was always the plan. When I came aboard, the script was as it is. There weren't really any changes. I think I got added into another scene that wasn't there…I can't remember which one it was. But there weren't any major changes.
Berenice Marlohe
K.S.: The recent Bond films have kind of broken the Bond Girl label by bringing forth this classy, femme fatale archetype rather than the scantily clad, bikini wearing variation. As a woman, what's the importance of having an actual sense of character versus just being a sexual figure?
MARLOHE: As a woman and as an actress and as a human being, I think it is so much more exciting to create something with substance. This is what I love about acting:you get to know yourself as a human being.The audience wants to see life on the screen; they want to see something real; they want to see humanity. I think I answered your question…did I? [Laughs]
K.S.: [Laughs] Yes you did. Was the transition from television to the big screen difficult for you, or was it relatively easy?
MARLOHE: Every day you experience things and those experiences are the real treasures to help you go forward. I felt like all I did in France before—in terms of acting jobs—was just like preparation; to be confident enough to make that transition.  
More Arts and Entertainment Articles
---