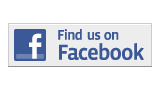 ---
Briefing
Fishing Contest At Kendall Campus
By Ayla Morales
ayla.morales001@mymdc.net
Kendall Campus, 11011 S.W. 104th St,  will be hosting  the "Fishing and Catching Release Contest," on  Nov. 7 from 12-3 p.m. at the Environmental Center.
All students will be able to participate with a donation of $5.
Four to five people will be competing simultaneously. Participants will be given 15 minutes to catch and release as many fish as possible.
Bait and fishing poles will be provided.
The winner of the event will be allowed to take a picture carrying "Spartacus" a baby alligator. All profits will go toward United Way.
For more information contact:
David Lotker
305-237-0321
More Briefing Articles
---