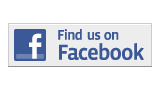 ---
Briefing
Let's Get Psyched Event At Kendall Campus
By Charles Walker
charles.walker001@mymdc.net
The Psi Beta chapter at the Kendall Campus will be hosting the "Let's Get Psyched" event  on Nov. 14 to promote mental wellness.
The expo will feature several events at the Kendall Campus, 11011 SW 104th St., including free massages given by students from the Medical Campus at the Shark Tank, a Tai Chi class at the Fred Shaw Plaza, and a meditation class in Room 6120.
There will be informational displays around campus about the history of psychology and mental disorders.
Also, Single Stop will bring a financial advisor and a mental health counselor. The event is  free and open to the community.
For more information contact
Yuly Pomares, event coordinator
Phone: 305-237-2433
Email: ypomares@mdc.edu
More Briefing Articles
---