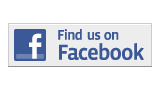 ---
Forum
It's A Democracy, Vote.
By Karina Castrillo
Karina.Castrillo003@mymdc.net
'We the People' was once a powerful declaration carrying with it the weighty pain of a great many voices. Voices that were ignored, misrepresented and exploited by a government who believed it existed for its own sake-not for the sake of serving its people.
About two hundred years later we hear these voices in the Occupy Wall Street and the Tea Party protests. Why?
America has a deficit of $16 billion, an unemployment rate of 7.8%, average gas prices are at $3.85, our education ranks seventh in literacy, 27 in math and 22 in science, compared to other countries.
These are numbers, they do not tell the stories of the real-life ailments of the people.
But for 'We the People', the time has come to make a choice and use the voice that was drowned in the silent inaction of a government they trusted.
It has occurred to some that this election is more about ideologies than individual characters.
It will decide the direction America will take for the rest of its existence.
Do not vote for Mitt Romney because Republicans tell you President Barack Obama is a communist. Do not vote for President Barack Obama because you need to prove to the world that you aren't racist.
Be not guided by the escalated excitement of a crowd, or fooled by the loud advertisements of a party.
Do not eat up the articles the media publishes promoting their respective parties, fanning their good graces to your short-term attention span.
We cast this ballot only once every four years.
This country is not in such great shape that we can afford to skip the vote.
If we would rather let the responsibility of a decision slip from our hands, then we have effectually given others the power to choose our future.
Some citizens believe that choosing between either candidate won't promise them the future they hope for and they will not be present at the polls.
It is their right to boycott the polls.
But if we expand our gaze, we might meet a person with a cause that may inspire our support.
Look to your left, there is an undocumented immigrant wishing he could vote so he could stay in this country.
Look to your right, there is a hardworking man hoping taxes are not raised on his business so he can feed his family.
As for ourselves, there must be a cause within us worthy of being heard.
Liberty can be protected only as long as the public becomes its educated guardian and takes action to protect it with the knowledge attained.
Whatever the outcome of this election, the people will end up with the government they deserve.
Will 'we the people' vote to be represented?
More Forum Articles
---