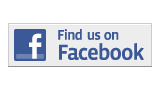 ---
Forum
Obama Deserves Four More Years
By Jonathan Muñoz
Jonathan.munoz004@mymdc.net
A week from today we will be faced with an important decision. We are faced with two candidates with polar opposite views, and two established parties who each think their way is the way to bring America back to its former glory.
President Barack Obama is the clear choice.
I cannot fathom why Mitt Romney would make for a better leader for this country. Romney is good in business? He can become the CEO of Apple and help them reach the trillion dollar profit mark. The United States is not a business, it's a country.
But for the record, the  unemployment rate is finally below 8 percent in September. Slow growth beats a recession anyday, and Obama has added more than five million new jobs more  the past four years
He succeeded in passing a great piece of legislation that even the conservative majority Supreme Court found was constitutional—Obamacare. We've all heard about it but does anyone really know what it is? First off, it's not free healthcare for all. We still have to pay. But pay less. It's affordable health care.
And unlike the Romney/Ryan Budget that would cut Pell Grants for some students that already get them, President Obama expanded Pell Grants. Any student from a low income family will tell you, the Pell Grant is sometimes the only reason they are able to afford tuition.
Seniors are always saying, "Get your hands off my Medicare". Well I have one for college students so they can let their Republican legislators know, "Get your hands off my financial aid."
Concerning immigration, Obama deferred taking action against certain immigrants. It was not the Dream Act, but I applaud him for what he has done. That is what a leader does; he did what was right, and definitely not what was easy.
Critics claim that the president has begun a "class warfare" with his tax reform.
A school teacher pays about 25 percent of their income in taxes. Romney and others with his income pay 13 percent.
Why the GOP wants to give tax cuts to the wealthy is mind boggling. Paying a little more won't break your piggy banks. Excuse me that's a poor person term, let me use one the rich would recognize:Swiss Bank Account. Fairer taxing is what we need in this country.
Ultimately it comes down to who we trust with the future of the country. We were quick to judge him during the auto bailout, and now General Motors is doing better than ever before.
This country gave George W. Bush two terms to get us into this mess. I think it's only fair that we give Obama the same amount of time to fix it. If it takes me eight seconds to smash a computer, I doubt even Bill Gates can have it up and running like before if he was only given four seconds. Fixing problems take time, surely more time than was taken to create the problem.
We deserve a leader, not a puppet that needs to refer back to his handlers to make decisions or someone who will just sign into law anything passed by their party. A vote for Obama is a vote for a leader with a plan for the future. A vote for Romney is a vote for an autopen of the GOP.
Obama is moving us in the right direction.
More Forum Articles
---