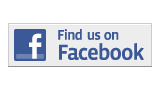 ---
Forum
Prisons Prosper And Schools Decline
By Yoshika Hayashi
yoshika.hayashi001@mymdc.net
Some states fail to sort out priorities when it comes to the distribution of our tax dollars.a
Rather than spending more on education, the state of Florida prefers to splurge on prisons.
Florida's tax money is distributed among five different sections: healthcare, education, incarceration, housing, and public assistance.
Yet in 2010 $2 billion tax dollars went toward the funding of prisons while education continued to undergo increasing amounts of budget cuts.
The U.S. doesn't score very high in education when compared to other countries. The U.S. ranks seven in literacy, 27 in math and 22 in science.
Isn't it wiser to invest in our schools rather than our jail cells?
Moreover, there are questionable intentions regarding those who are filling up those jails.
Today, 60 percent of the incarcerated in America comprises ethnic or racial minorities.
Two thirds of the people in prison are of color and are a result of "the war on drugs"—a.k.a. non-violent offenses.
It is not solely about removing the money from education, these numbers suggest that the money is being used to incarcerate based on racial profiling.
All while corporations such as the GEO Group, Corrections Corporation of America, and Management & Training Corporation run over 100 incarceration facilities across the U.S. making a total profit of nearly $5 billion. 
According to the Associated Press, about 400,000 undocumented immigrants are detained annually.
These organizations trade immigrants like slaves and rely on anti-immigration laws to continue making a profit.
So why do we stand by unfazed by the injustices being carried out before us?
At the moment there is no bill in progress to vote on funding education instead of incarceration.
But activist groups like Dream Defenders are among the progressive groups striving to change that.
Dream Defenders, a group fighting for justice and opportunity calls on the youth to protest against economic, racial and social inequality.
The most we can do as students is to be active in organizations like Dream Defenders where we can make a difference by making our voices heard.
Alone, we are just one person, but as a group, we can make a difference and change the injustices our country inflicts upon our peers.
More Forum Articles
---