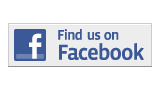 ---
Forum
Romney Can Do Better
By Rafael Tur
Rafael.tur001@mymdc.net
Republican presidential nominee Mitt Romney represents conservative America.
In the last four years enthusiasm for President Barack Obama has dropped. Everyone will soon put all their chips behind Romney.
He'll be riding the momentum of his first debate slam dunk performance where he proved he wasn't the cigar chomping reptile the media had made him out to be. People learned he was smart and articulate.
Romney's campaign has revolved around jobs and the economy and Americans want to hear nothing else.
Repealing Obamacare goes without saying. Romney also aims to lift the administration's moratorium on government drilling and ending Obama's enslaving oil drilling subsidy give-away to third world countries.
The $716 billion Obama yanked from medicare will go right back with reforms for future recipients.
Obama has a poor record to run on.
With a first-term record half as bad as Obama's, Lyndon Johnson quit his campaign for re-election.
Obama is against all of conservative America and Romney's momentum is taking him through a backdoor of favorability.
"I have been in business for 25 years and I don't know what you're talking about," Romney said to Obama In the first debate.
 If people were smart enough to know they were tired of George Bush then they are smart enough to make the same decision about Obama even if he's the so-called leader of the free world.
Newt Gingrich called the president the "Food Stamp president", but Romney will lay down reforms and roll back hand-out programs and get people to work instead of  just laying around spending government cheese.
Romney ultimately seeks a guillotine to the alternative energy projects. The Solyndra scandal-a green energy company Obama invested in  cost taxpayers $833 billion.
Obama had unemployment rate up to 8.2 percent throughout his tenure up until recently.
This is only more ammo for Republicans.
Basically, Obama's bad record only serves to help Romney in this campaign. Can we really afford four more years?
Romney has many years of experience and a successful business career. He knows how the economy works.
Between both of these candidates, it is Romney that knows how to create jobs.
As the polls swing toward Romney, Obama may even have to study a few things or he will open the floodgates for Romney's victory and the media (who hates losers) will turn on him. The pendulum swings in Romney's favor at the moment and Obama will need more than a smile and a speech to undercut his opponent.
It's time for Obama to step off. Romney can handle it from here.

More Forum Articles
---