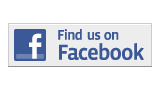 ---
Forum
True College Spirit In The Face of Tragedy
By José Vicente
jvicente@mdc.edu
It is every leader's worst nightmare to receive word that tragedy has struck close to home.
When I received the call on Oct. 10 that the garage under construction at West Campus had partially collapsed, I was overcome by a whole range of emotions: shock, disbelief, fear, sadness. It goes without saying that the loss of human life is the worst tragedy of all.
I am heartsick over the four workers who lost their lives in the accident and the additional workers who were injured.
Despite this harsh blow, I knew that the lives of students, faculty and staff at West Campus would be unalterably changed and that I needed to find a way to lessen the impact as much as possible.
As you know, West Campus is currently closed while inspections proceed to ensure that all the other buildings are completely safe.
The campus will be closed at least until November 1 and very possibly for a longer period of time.
As the president of West Campus, it is my charge to ensure that students are able to complete classes this semester.
There are approximately 8,000 students at MDC West and close to 400 classes that needed to be transitioned to other locations.
This monumental effort required assembling a team from across the entire College, and I am grateful to everyone who lent a hand in helping ease the transition for our West Campus students.
As of Monday, Oct. 15, I am proud to report that the college has done the following to ensure that West Campus students are able to continue their studies:
Moved all West credit classes to North Campus and Ronald Reagan Senior High School (SHS), providing bus service to and from the International Mall to both venues, kept students updated about the transition of their classes to the two venues by issuing statements to the local media, sending direct emails and including modification statements on student schedules.
The college has also maintained days/times/faculty for all classes to minimize interruption, setup information tents in all buildings on North Campus to help direct students to classrooms and labs, familiarizing them with the overall layout of the campus.
North and West Student Services directors/staff met each bus the first week at North and Ronald Reagan SHS personally welcomed the students and answered questions.
North and West Academic Affairs chairs/directors visited each classroom the first week at North and Ronald Reagan SHS to personally welcome West students and answer questions.
Counseling services were made available to West students and personnel.
North and West SGA Presidents created a video to place on the website to welcome West students to North.
SGA leaders walked around campus with "Ask Me" signs to help West students navigate North Campus.
West Student Services was centralized in North Campus Room 1256 to help West students easily reconnect with their advisers.
Moved all non-credit West classes to Kendall Campus and nearby off site locations. Advisers, support personnel and other student services personnel were made available to assist non-credit West Campus students.
The effort to transition West Campus students to other locations took a small army and there are too many people to thank by name in this short article.
However, I do want to thank the students, faculty and staff at West Campus for their understanding during this most difficult period.
I know this last week has been tough, but our students have been strong, lending support to each other and remaining flexible in the face of change.
It is in times of great tragedy when the true spirit of our great college community shines through.
José Vicente is the president of Miami Dade College North and Wolfson Campus
More Forum Articles
---