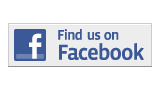 ---
News
Father Of Four Dies In Construction Accident At West
By Amanda Rodriguez
amanda.rodriguez020@mymdc.net

Passed Away: Samuel Perez died at age 53 after part of a five-story parking garage collapsed at the West Campus on Oct. 10. COURTESY OF MIGDALIA LOPEZ
Migdalia Lopez lifted her tired eyes when she heard a bicycle pass near her.
The sound reminded her of her husband Samuel Perez, who rode his bicycle three miles to work everyday. When she realized it wasn't him, tears filled her eyes.
Perez was one of four construction workers killed when part of a five-story parking garage under construction at West Campus collapsed on Oct. 10. Perez died the next day;he was 53.
"It feels like a nightmare I can't wake up from," Lopez said. "I still feel like he's going to walk through that door with that laugh saying, 'I got you, huh?'."
Perez was retrieved from the rubble and taken to Jackson Memorial Hospital's Ryder Trauma Center.
His legs were amputated, and he was revived more than twice before going into cardiac arrest, according to family members.
Ironically, once in awhile Perez would say that if he had a choice of choosing how to die, he prefered to die at a worksite accident.
"He would tell me, 'I would know that you would be taken care of, and I would be able to give you what I never could," Lopez said.
Born in the Bronx, a borough of New York City, Perez was raised in Cuba and moved to Miami when he was 35.
He is survived by his two children, Sandy Perez, 32, and Gabriel Perez, 27; and two stepchildren, Jimmy Ramirez, 24, and Yansy Ramirez, 32.
Jimmy Ramirez, who Perez raised since the age of six, said he will never forget his effort to give him everything he needed.
Perez gave him his first bicycle. He also loved blowing air from a fan into their oversized T-shirts making them look like human balloons.
"He gave me all the attention in the world," Ramirez said. "He always wanted to give us so much more than he could, and he would put himself down for not being able to."
In addition to working as a construction worker, Perez—who was known as "El Tuerto" (One-Eyed) and Samy to many—was a also a scribe who regularly sat at his computer chair for hours writing songs, stories and political rants.
He hated corruption and on the website, Secretos de Cuba (Secrets of Cuba), he vented his feelings toward Fidel Castro and Hugo Chavez.
Perez also liked to sing. He also played many instruments including the guitar, drums and the piano.
According to Lopez, Perez  was mistreated by his stepfather as a child and at the age of 13 he was forced to live in an orphanage in New York after his mother committed suicide.
Despite having a tough childhood, Perez was a happy man with an infectious laugh.
"Everything that he went through as a child affected him," Lopez said. "He would lose himself in the fields at 8-years-old reading the books he brought with him."
Mark Twain was among his favorite authors.
"He would always tell me, 'Books are never to be thrown away,'" Lopez said. "He cherished them because they helped him."
Lopez is coping with her husband's loss clinging strongly to her belief that everything happens for a reason. A sign on the family's door reads, "Jesus Christ is the Lord."
"I know he is with God now, and in a better place," Lopez said. "He is finally free of all his pain."
A week after her husband's death, Lopez's eyes watered as she sang a song he wrote:
"Esa Semilla que tu sembrastes ayer (The seed that you planted yesterday)
Quisas no la veas (You may not see it)
No la veas crecer (You won't see it grow)
Porque sólo Dios es quien hace la obra ( Because only God is in charge)
Quien cambia la historia (Who changes history)
Quien cambia caminos... (Who changes paths...)
More News Articles
---