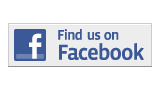 ---
News
Judge Rules That Residents With Undocumented Parents Shouldn't Pay Out-Of-State Tuition
By Karina Castrillo
Karina.Castrillo003@mymdc.net
When Noel Saucedo was accepted to Miami Dade College, he was awarded a full scholarship, a scholarship he was forced to forfeit when he was classified as an out-of-state student because he couldn't prove his parents' immigration status.
Because his parents are undocumented, Saucedo is forced to pay out-of-state tuition despite the fact that he was born in the United States and has been a Florida resident since 2006. As a result, he is unable to register for a full-time class load.
But a recent court order is expected to change that. On Oct. 25, U.S. District Judge K. Michael Moore upheld his previous ruling that Florida residents cannot be forced to pay out-of-state tuition because of their parents' illegal status.
The ruling came in favor of Saucedo and four other students in a lawsuit filed last October on their behalf by the Southern Poverty Law Center—a nonprofit civil rights organization—against the policies of the Florida State Board of Education and the Florida Board of Governors.
Effective in the academic term of Spring 2013, dependent Florida residents will no longer have to provide the immigration status of undocumented parents and will only be asked to establish Florida residency.
At MDC, Florida residents pay $112.22 per credit, while non-residents pay triple the amount at $396.51 per credit.
The ruling could affect thousands of Florida students; and about 235 students at Miami Dade College, according to college-wide registrar Dulce Beltran.
According to Moore, the regulations imposed by the Florida State Board of Education and the Florida Board of Governors violate the equal protection clause of the fourteenth amendment Constitution since it creates a second tier of U.S. citizenship that bars certain citizens from obtaining benefits.
Immigration laws state that students applying for in-state tuition still have to prove that their parents have been living in the state, but they don't have to prove that they are legally present, explained Maria Morris, an S.P.L.C attorney assigned to the case.
According to Florida Statute 1009.21(f), a student's status can be proved with documentation, which includes but is not limited to utility bills and proof of 12 consecutive months of payments; a lease agreement; or an official state, federal or court document evidencing legal ties to Florida.
More News Articles
---