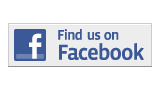 ---
News
North Campus Inaugurates State-Of-The-Art Recording Studio
By Amanda Rodriguez
amanda.rodriguez020@mymdc.net
Celebrities and guests in elegant gowns gathered at a red carpet event at North Campus on Oct. 11 to celebrate  the opening of the new state-of-the-art recording studio housed at the School of Entertainment & Design Technology.
"This is a 'wow' moment for this campus," said Louis Aguirre, an anchor for Deco Drive on WSVN 7. "This is a state of the art recording studio that rivals many of those...in Hollywood. Today marks a very special day in South Florida as we celebrate yet one more opportunity here at Miami Dade College that is being offered to students."
The sound recording studio features green screen technology, a music performance ensemble stage, three sound isolation booths, two master control rooms, an observation lounge and a foley stage.
"This 185 feet motion picture screening room includes high definition digital production and a 5.1 Dolby surround sound system that compares with your favorite neighborhood Cineplex," said North Campus President José Vicente.
The studio is expected to give students in the four-year bachelor program in Film, Television & Television Production and other programs at MDC hands-on experience that will help them in the highly competitive entertainment industry. The project is part of an initiative that began four years ago to upgrade the  television studios at MDC to high-definition, create a new music lab, a digital fiber optic server, a post-production editing suite, a motion picture screening room and a sound recording studio.
With its theatrical lighting, camera hookups and tricaster recording console located in the back booth, students majoring in television broadcasting will be using the facility to video tape special events, guest speakers and presentations to be broadcast on the college's television network, MDC TV, which broadcasts to more than 500,000 households.
Sound effects such as footsteps, thunder claps, door slams and horses galloping can be created, recorded and synchronized into film and television production in the foley stage.
All the facilities are hooked to a fiber optic cloud that allows students to log in, work on a project and save their work without the use of DVD's or USB drives.
"Today is a big day for music, for dreams," said Emilio Estefan, a music producer,  entrepreneur and MDC alumnus.
More News Articles
---