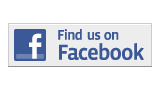 ---
News
North Campus Student Dies After Car Accident
By Karina Castrillo
Karina.Castrillo003@mymdc.net

Mourned: Andrea Castillo, a 21-year-old Miami Dade College student, died from injuries she sustained in a car accident in Hialeah.
Andrea Castillo aspired to work with kids.
The 21-year-old education major at Miami Dade College's North Campus had already scored an internship at a local Pre-K school, and most recently, was working at Doral Academy Preparatory as a teacher's aide.
Unfortunately, she won't get to fulfill her dream.
Castillo died on Oct. 21, two days after an accident on East  49 St. and 9 Ct. She was the passenger in a car driven by her boyfriend, Marco Barrios, that police officials say ran a stop sign causing on-duty Hialeah police officer, Raul Somarriba, to crash into them.
Barrios, Castillo, and Somarriba were all injured during the accident and transported to Jackson Memorial Hospital. 
Jorge Silva, the attorney for Castillo's family, questioned how police were able to determine that Barrios ran a stop sign.
According to Silva, there is video showing Somarriba driving at more than 80 mph without displaying lights or a siren. He added that contrary to reports, the couple was wearing seatbelts, evidenced by marks on their shoulders and stomach.
Castillo, whose mother Susie Castillo recently won a seat on the Miami-Dade School Board, was declared brain dead two days after the accident. She was kept on life support so her organs could be donated.
Silva said Castillo's family is "utterly and completely devastated."
Friends and family said they will remember Castillo, a graduate of Ronald W. Reagan/Doral Senior High School, for a positive disposition and zeal for working with kids.
Castillo enjoyed babysitting and tutoring neighborhood kids. Her students at Doral Academy took such a liking to her that they painted Happy Birthday on her car just days before her death.
Months prior to the accident, Castillo tweeted, "Every day is a gift. Life is not as bad as it seems. Everything happens for a reason. C'est la vie. #love life #stay positive."
"[Castillo] was one of the most optimistic people I have ever met," said longtime friend Biscayne Boeck. "She would always remind her friends to look on the brighter side of life and embrace whatever it is we had at that very moment in time."
According to Susie Castillo, her daughter was set to graduate from MDC after this semester. She planned to transfer to Florida International University to study elementary education.
"Her passion, her love was being with kids and teaching," Susie Castillo said.
The night before the accident, Castillo and her family celebrated her 21 birthday at Soo-Woo, a Japanese and Korean Steak House, eating sushi.
The following day, Castillo and her mom exchanged affectionate text messages.
"'Mom thanks for talking to me, I love you,'" Susie Castillo said her daughter told her via text. "And I wrote back, 'Andrea, I love you, have a good time tonight.'"
More News Articles
---