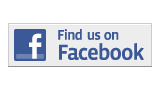 ---
News
West Campus Adjusts After Disaster
By Karla Barrios (maria.barrios011@mymdc.net), Jonathan Muñoz (Jonathan.munoz004@mymdc.net)
A red toy truck, burnt out candles and a caravan of cranes form part of the aftermath of the parking garage collapse that occurred on Oct. 10 at West Campus.
Sixteen miles away at the North Campus, West Campus students adjust to a new setting until they're allowed return to their home campus 
"It's easy because I've been to this campus before," said Bradley Quintero, a biotechnology major. "But it's difficult because I work at West and take some classes at Kendall."
Monday through Friday daytime credit courses are being offered at the North Campus for West Campus students; evening and Saturday credit courses are being offered at Ronald Reagan Senior High School. All non-credit classes are being taught at Kendall Campus.
"The schedule is crazy," Paula Rodriguez said. "I have to wake up an hour before to make it to class on time."
According to Juan Mendieta, director of communications at Miami Dade College,  it should take approximately six to eight weeks until students and staff can return to the West Campus.
Students like Vanessa Belmonte fear returning to the campus after the collapse.
"If they finish the parking I won't go in for at least a month to check if it's safe," Belmonte said.
Wendy Madrigal said she is still in shock remembering the accident. She witnessed as one construction worker helped pull out the other from the rubble.
"We didn't think it was anything, we thought it[the noise] was normal," Madrigal said. "Then a student came in and told us the garage had collapsed. I didn't believe him but I looked out the window and saw it had collapsed."
Investigations are currently underway in building 1 at West Campus—the closest building to the collapse—as well as the remaining sections of the parking garage, Mendieta said.
The five-story pancake style collapse left four construction workers dead and eight injured. Among the dead were Robert Budhoo, 53; Carlos Hurtado de Mendoza, 48; Jose Calderon, 60; and Samuel Perez, 53.
"I am heartsick over the four workers who lost their lives in the accident and the additional workers who were injured" said José A. Vicente, president of the West and North Campus on a guest column he submitted to The Reporter.
The families of Budhoo and Calderon have filed complaints against Ajax Building Corporation Southeast, Inc. 
Marisol Calderon, the wife of Calderon, is seeking reparation for medical expenses, funeral expenses, and mental pain and suffering.
Laurel Budhoo, the wife of Budhoo, is suing for negligence and seeking reparations for medical, funeral and burial expenses as well as loss of her husbands income due to his death.
More News Articles
---