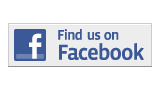 ---
Sports
Lady Sharks Looking To Become 14 Strong
By Frank Coto
frank.coto001@mymdc.net
There is strength in numbers when trying to overcome any task. With that motto etched into Miami Dade College women's basketball team, the Lady Sharks are hoping to improve their chemistry and become "14 strong."
After a tumultuous season filled with injuries last year, the Lady Sharks don't want a repeat of last year's last-place finish in the Southern Conference. The Lady Sharks finished with an overall record of 9-17 and 2-8 in conference play in 2011.
When asked if this will be a bounce back year, head coach Susan Summons scoffed at the notion.
"You don't bounce back, you simply rebuild, revise, and rejuvenate," said Summons, whose Lady Sharks open the season at the Sante Fe Classic in Gainesville, Fla. on Nov. 1 .
Summons brought in 10 new players to complement the four returning sophomores on the team.  And the new additions have the veterans optimistic about the upcoming season.
"I am excited for this new season. I want to us to come together as a team, build a solid chemistry, and eventually win the Southern Conference Championship, said 6-foot sophomore power forward Eboni Brown.
Among the returning players are Brown, point guard Jasmin Burger, and centers Sierra Lark and AnnMarie Harris. Burger, a 5-foot-8 sophomore, made First-Team All-Southern Conference last year and will be counted on to pick up the scoring load lost by Kesheria McNeil, who led the team in scoring last year with 19 points per game. McNeil is now playing at Georgia State University.
The new additions to the team are Tijana Djukic, Adenike Dawodu, Vernessa Hinnant, Latesha Williams, Aj.ee Smith, Monique Howard, Channel Davis, Jessica Crawley, and Amber Hanna.
Hinnant helps replace some of the talent that was lost last year. She was named the player of the year for the Greater Neuse River 4A Conference in North Carolina. The Selyma, N.C. native averaged 19 points, six rebounds and three assists during her senior year at Clayton High School. Williams, who played with Hinnant at Clayton, is hoping their high school chemistry will translate on the college level.
"Our chemistry has always been good and will translate to this level of play, this team will make it further than last year we will come together as a team and have a winning record," Williams said.
Dawodu, a 6-foot-3 transfer from Union University in Jackson, Tennessee, should also see a lot of playing time. The sophomore helped Union finish up as the runner up at the National Association of Intercollegiate Division I Tournament. She averaged 10.3 points and 2.8 rebounds per game for the Bulldogs. Hanna, a three-point specialist, helped Dillard High School win the Class 5A state championship last year. Howard (6-foot-1) and Davis (5-foot-11) will help solidify the Lady Sharks' post defense and offense.
"Dawodu and Hanna are big time additions to our team they add to a talented stream of notable new players and they will contribute and play a pivotal roll for us this season," Summons said.
Summons said the influx of new players will help push the Lady Sharks in the right direction.
"If you mix all these ingredients up in one bowl it will make for one great basketball team that is sure to have a winning season," Summons said. "These girls are good people working hard in training and working hard academically we are 14 strong."
But for the Lady Sharks to have a chance of winning the conference, they'll have to go through conference powerhouse Palm Beach State College who finished 24-1 last year and went undefeated in conference play.
But Williams and Smith aren't concerned about their conference foe to the north, they're sure they'll "make a name for themselves" this year.
"We will build a stronger chemistry by coming together as a team, putting in hard work, heart, and dedication This will all lead towards us winning that coveted Southern Conference Championship," said Smith.
More Sports Articles
---