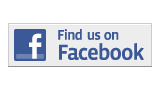 ---
Sports
Lady Sharks Set For State Tournament
By Jonathan Perez
jonathan.perez019@mymdc.net
The Miami Dade College volleyball team has been crowned state champions five years in a row and head coach Origenes Benoit hopes to extend that streak to six.
The Florida College System Activities Association State Tournament will start on Nov. 3. The Lady Sharks' first opponent will be host Florida State College at Jacksonville. The double elimination tournament will be held in Jacksonville, Fla. and will last until Nov. 4.  If they win their first match, the Lady Sharks will play the winner of the College of Central Florida and Broward College match in the next round.
"We have to stay focused, there are a lot of good teams there," Benoit said. "In states we need to have fun, and perform and play as a team together."
The Lady Sharks defeated Florida State College at Jacksonville  3-0 (25-15, 25-22, 25-18) in their lone regular season meeting on Oct. 13.
Playing For A Purpose
On Oct. 16, the Theodore R. Gibson Health Center was full of a roaring audience of students cheering on the Lady Sharks as they played their last home match of the regular season against Palm Beach State College.
The night started out by having Benoit call out the names of the sophomores on his team to receive a plaque and a bouquet of flowers. According to Benoit, Sophomore Night is a night celebrated at most colleges on the last home game of the season where the sophomores are honored and start the match.
The sophomores commemorated that night were captain Marti Poole, setter and outside hitter Latrice Johnson, middle blocker Adrianna Valiente, defense specialist Alexis Gandon, outside hitter Vanesa Osorio and setter Suramy Acosta.
"It was fun seeing my family and friends come support us for our last home game," Gandon said.
Along with Sophomore Night, it was also Pink Day. In honor of Breast cancer Awareness Month,  both teams honored people who have battled breast cancer by wearing pink jerseys.
Among those in the audience were the MDC athletes, who also wore pink and cheered on the Lady Sharks.
"It was awesome being at home, [the crowd] got us excited to play and pumped us up, and we wanted to play hard to show them who they were rooting for," Poole said.
In an intense first set, the Lady Sharks lost 21-25, but battled hard and won the remaining three sets defeating Palm Beach State 3-1 (25-14, 25-16, 25-22).
Although they won the match, Benoit said that their defense was very inconsistent and they were not where they needed to be if they wanted to win nationals.
"A lot of ups and downs, but we need to work harder to make it to nationals," Benoit said.
Dowdell Returning To MDC?
Kayla Dowdell is filing for a hardship waiver to play at MDC again next year. The sophomore outside hitter tore her ACL, bruised her bone, and partially bruised her meniscus during a scrimmage against Barry University on Aug. 28 after landing after an attack.
"I'm excited, I feel strong, and I am ready to get back out there [next season]," Dowdell said.
Benoit said that since she did not play in any games she will be able to stay next year as a redshirt sophomore as long as the National Junior College Athletic Association approves the request, which he believes they will.
"[NJCAA] has to [approve Dowdell returning] because she didn't play, but she just needs to get better and she will be fine for next year," Benoit.
More Sports Articles
---