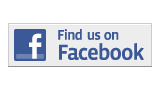 ---
Sports
Shooting For Success
By Jonathan Perez
jonathan.perez019@mymdc.net
In three words, Miami Dade College basketball head coach Stephen Cowherd summed up his expectations for this new basketball team: win more games.
With a completely new lineup for the 2012-2013 season, Cowherd believes this roster has what it takes to be a better basketball team.
"We are more competitive, and our talent level is much better," Cowherd said.
The squad is made up of 10 freshman, and only two sophomores. Forward Steven Clark is the only returning sophomore from last year. Clark was a walk-on from last season and this season as well. The other sophomore, Miami native, Daniel Herrera, a forward  who transferred from Division I Duquesne University.
"It's a good experience for me, because I didn't get a lot of playing time [at Duquesne], said Herrera, a Doral Academy graduate. "I'm back home, it's a fresh start and I can show Division I schools what I really got."
The freshmen are: forward Dantre Langhorne from Greenport High School (Greenport, N.Y.), forward Muhammed Ahmed from John F. Kennedy High School (Bronx, N.Y.), Chaminade-Madonna High School guard Darius Perkins from Lehigh Acres, Fla., Andres Corrales from Coral Park High School (Miami, Fla.), guard Anthony Sinclair from Miami Palmetto Senior High (Miami, Fla.), guard Michael Calder from Northeast High School (Oakland Park, Fla.), guard Matthew Brabham from Central High School (Macon Ga.), who is quick at changing speeds according to Cowherd, center Javari Ladson from Doral Academy (Miami, Fla.), forward Stefan Bubanja from Serbia, and 7-foot center Jakov Pilic from Croatia.
"There is a learning curve, and hopefully we can figure it out sooner than later," Cowherd said.
Although the team is young and inexperienced, the Sharks are more athletic than last year.
"We have multiple guys who can play more positions, and we have guys who can naturally score," Cowherd said.
Cowherd said that Pilic is a good passer and very good shooter, but he needs to adjust to the style of basketball played in the United States.  Cowherd also noticed Cutler as a standout athlete because he has a smooth and crafty game.
Brabham is excited to start his basketball career with the Sharks and wants to leave his mark early on in the season.
"I'm playing with a killer instinct to improve Sharks' all around game," Brabham said.
Cowherd expects the point guards to step up on the court and lead the team.
"They are an extension of the head coach on the floor, I expect them to be leaders because [point guard] was the position I played," Cowherd said.
Last year the Sharks ended with an overall record of 7-22 regular and 2-9 record in Southern Conference play.
The new talent influx has the 2012 season looking promising so far.
In their lone scrimmage, the Sharks throttled their opponent. The Sharks defeated Taag Academy 97-49 on Oct. 17. Braham led the team with 25 points, Herrera scored 19 points and Ladson scored 16 points.
After Cowherd replaced head coach Matthew Eisele in 2011, he had to start from scratch. Cowherd attributes the extra talent on his team because he had more time to recruit players.
But Cowherd has already had to deal with a season-ending injury to one of his players prior to the start of regular season. Sinclair tore his ACL during the Tallahassee Jamboree on Oct. 6. Sinclair said his foot "got stuck" trying to euro-step during a fast break. Sinclair attends is currently physical therapy three times a week trying to get his knee back into basketball form for next season.
"I'm trying to do more things with my knee and bend it more because right now its stiff," Sinclair said.
Herrera is battling lingering back pains, Perkins has a groin injury, and Bubanja's Achilles has been bothering him.  Cowherd says that these injuries are day-to-day.
Cowherd said his team needs to improve on their fundamentals, of passing and catching the basketball before they start the regular season on Nov. 3 against at Daytona State College.
"We need to understand what we have to do, and why we are trying to do it," Cowherd said.
The first home game for the Sharks is on Nov. 6 against Lackawanna College.
More Sports Articles
---